Fox Sports Zone, Texans Tailgating Zone and Elvis Kick off Houston Guy Expo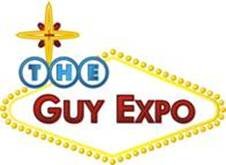 Houston is the second city to host the event; it debuted in Saint Paul, Minnesota. It caters to the guy's guy and there's nothing wimpy or soft spoken about it. It aims to be fun, loud, entertaining and slightly irresponsible. Want proof? The Almost-Darwin Award goes to the guy with the best story about the way he almost died.
"The Guy Expo is a cross-section of every cool show that comes to town," says Shawna Suckow, event organizer. "We have twelve different themed zones full of demonstrations, food and fun. There's literally something for everyone who walks through the door."
The Elvis portion of the program is "The King's Wings" chicken wing eating contest, sponsored by Hooters. The twist is that contestants need to wear an Elvis jumpsuit. The Miss Guy Expo contest asks participants to wear a tool belt, slam a beer and answer guy trivia. November-fest, the Expo's beer garden, lets you sit back, enjoy a cold one and watch your game of choice on eight big-screen TVs, after visiting the Houston Texans Tailgating Zone, of course.
Habitat for Humanity will create a tricked-out garage: think plasma TV, hydraulic lifts, bar area and tool bench. Speaking of tools, you do-it-yourselfers needing to start just one more project might want to see the Home Improvement Zone.
Like sports? The Texans, Rockets, Astros, Dynamo, Aeros and Energy will host contests, games and giveaways. A few players are scheduled to show up, too.
The Guy Expo organizers are a group of fried food-eating sports fans who came up with the idea when they realized expos for just about everything existed – except one that brought all things guy-related together. "Guys have all dabbled in home improvement, envied their neighbor's grills and wanted bigger, better electronics," says Suckow. "We wanted to give guys a glimpse of the coolest stuff we could find."
The Expo runs Friday, November 6th from 5:00 p.m. to 10:00 p.m. and Saturday, November 7th from 10:00 a.m. to 10:00 p.m. and Sunday, November 8th from 11 a.m. to 5:00 p.m. at the George R. Brown Convention Center. Tickets are $8 for adults, free for kids 12 and under. Police, fire and military get in free, along with anyone wearing an Elvis jumpsuit.
For more information about The Guy Expo, please visit www.theguyexpo.com .