Buffalo Soldiers National Museum October 8th Benefit Featuring Willard Wigan-Micro Sculptor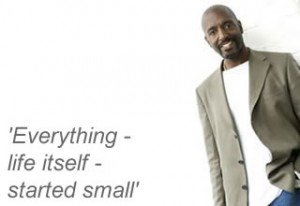 Micro sculptor Willard Wigan's Art in the Eye of a Needle Exhibit Tour will be in Houston to raise funds for the Buffalo Soldiers National Museum's-"Leave-A-Legacy…Buy-A-Brick" Paver Program on Thursday October 8th at 6:00 PM at the Buffalo Soldiers National Museum. The event is open to the public.
Willard Wigan, MBE began his artistic life at a tender age. Suffering from dyslexia and learning difficulties, he struggled at school, finding solace in creating art of such minute proportions that it virtually could not be seen with the naked eye. Each piece commonly sits within the eye of a needle, or on a pin head. Willard's work is described as "the eighth wonder of the world". Willard has been featured on ABC News, 60 Minutes, The Tonight Show with Conan O'Brien and numerous other television, radio and print media.
Join Willard Wigan, as we help save the historic Houston Light Guard Amory and secure a new home for the Buffalo Soldiers National Museum. For the past nine years the museum has stressed the importance of teaching the next generation the history of the Buffalo Soldiers. Now you can participate in the continuance of that history by participating in the "Leave-a-Legacy…Buy a Brick" paver program.
This program allows bricks to be dedicated in honor of veterans, individuals, corporations, and/or organizations. Each donor may have their name placed in Soldiers Plaza at the site of the armory. You can continue teaching the next generation with expanded exhibit space, and expanded theater, a research/computer center and a "Global Studies" program in cooperation with Houston Community College.
Your support will save the Houston Light Guard Armory, as well as secure a new home for the Buffalo Soldiers National Museum. Support the Buffalo Soldiers National Museum online at www.buffalsoldiermuseum.com
For an independent review, see his web site at www.willard-wigan.com .
Reception co-sponsored by BWG Media Group and Black Market-Exchange.
Suggested event donation of $10.00 or brick purchase.
For more information or for partnership opportunities, please contact Cheri Washington at 713.942-8920.