IRSF Receives 1 Million Dollar Matching Gift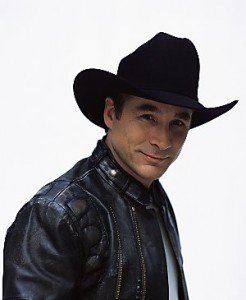 Inspired by recent breakthroughs in research, today the International Rett Syndrome Foundation (IRSF) announced a major fundraising initiative entitled Research to Reality: Funding Progress. Funds raised by the campaign are earmarked to accelerate the progress of crucial research, and bring promise to reality. Country music sensation Clint Black, whose niece Courtney lost her battle with Rett syndrome in 2003 at age 16, will serve as Honorary Chair of the campaign. The foundation hopes to raise $3-5 million in proceeds, over and above its annual $2.5 million research budget, for scientists at major institutions who are committed to Rett syndrome research and other neurological disorders.
"At this pivotal time, I am honored to serve as chair of this important campaign to help accelerate treatments and a cure of Rett syndrome," said Mr. Black. "My family has experienced first-hand the devastation caused by this neurological disorder, and I am eager to support the exciting research on the horizon that can help reverse Rett syndrome."
Additionally, IRSF announced that it is the recipient of a lead one million dollar matching gift challenge donation from The Pioneer Fund, a private family foundation created by the late Helen M. McLoraine, to kick off the Research to Reality campaign. This gift came about as a result of a great friendship that developed between Mr. Black and Olympic Gold Medalist Scott Hamilton, who serves on the board of The Pioneer Fund, while the two were teammates on the 2009 Celebrity Apprentice.
"This generous gift will be a defining moment for our foundation and propel IRSF forward in our mission to provide care to families, while searching feverishly for a cure of Rett syndrome," said Kathryn Kissam, Chairman of the IRSF. "Breakthroughs in Rett research will help unlock the mysteries of many other conditions including autism, schizophrenia and mental retardation. We invite anyone with a passion for curing neurological disorders to join our campaign to reverse Rett syndrome."
The campaign, announced during Rett Syndrome Awareness Month, also coincides with the 10-year anniversary of the breakthrough discovery of the causative MECP2 gene, which was made by the lab of IRSF-funded researcher and key advisor, Dr. Huda Zoghbi at Baylor College of Medicine. "The last several years have been filled with exciting developments in Rett syndrome research, and major progress has occurred in the biomedical research arena," said Dr. Antony Horton, Chief Scientific Officer of IRSF. "IRSF has played a critical role in advancing the most important scientific breakthroughs in the last decade, including Dr. Adrian Bird's pivotal research demonstrating the reversibility of Rett syndrome symptoms in mice. This exciting proof-of-concept makes us very optimistic about the possibility of pharmacological reversal of Rett syndrome. This aggressive fundraising campaign will provide a much needed boost for drug discovery and development for this purpose, and various target compounds are being identified for testing in a clinical setting."
Around the country, at major research institutions, is a community of scientists committed to curing Rett syndrome and other neurological disorders. They are in position to benefit from funding allocations being finalized by the IRSF's Scientific Review Board and the National Institutes of Health (NIH). The NIH is the largest single source of medical research funds in the world, and has great influence on shaping scientific research agendas. Decision-makers there are looking to support collaborative research aimed at securing significant clinical results, research that represents a partnership between patient advocates, basic researchers and industry.