Pop2Life Gives Rihanna Fans an Ocean View From Royal Caribbean International's Oasis of the Seas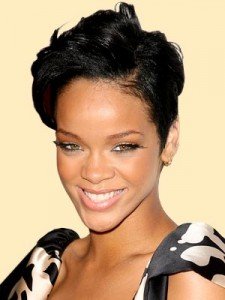 Live from the Atlantic Ocean within eyesight of the Florida coast, Rihanna will be the first performer ever to take the stage onboard Oasis of the Seas' AquaTheater, an amphitheater-style space that serves as a pool by day and dazzling ocean front theater by night. Winners and their guests will have VIP access to the concert on Thursday, November 19, 2009. Following the adrenalin filled night, guests will be among the first to enjoy a weekend onboard the highly anticipated Oasis of the Seas.
Rated R is Rihanna's long-awaited follow-up to Good Girl Gone Bad (May 2007), which contained the non-stop string of hit singles that began with the MTV VMA and Grammy Award-winning global #1 hit "Umbrella" (featuring Jay-Z), then "Shut Up and Drive," "Hate That I Love You" (featur ing Ne-Yo), and "Don't Stop the Music." Good Girl Gone Bad spent 98 total weeks on the Soundscan chart, earned cumulative sales of more than 36-times platinum in at least 20 territories around the world, and spun off the CD+DVD package Good Girl Gone Bad: Reloaded (January 2009) – which continued the string of hits with the #1 "Take A Bow," and the #1 "Disturbia."