Whitney Houston Is Back!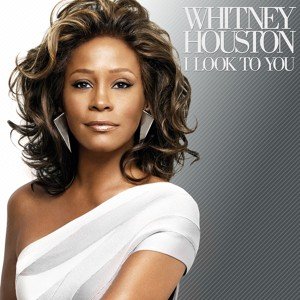 After her swindling marriage to singer Bobby Brown and her history of substance abuse, fans have questioned will Whitney Houston be able to return back to the music industry? Yes, Whitney is back with her latest CD. She has returned with the same soprano ballads she is best known for.
Houston is premiering her first CD entitled "Whitney Houston: I Look To You." The CD is her first made in seven years. Houston's new CD has what is considered A-List producers and songwriters such as R.Kelley, Alicia Keys, Diane Warren, and David Foster.
Presently, Houston's single "I Look To You" ranked 82 on the Billboard review chart. However, that does not mean the single will not keep climbing the charts.
Houston has made her first live performance on Good Morning America on September 2, 2009. Her sixteen year old daughter Bobbi Christina joined her on stager during her live performance. However, Houston admitted "her voice was not her best." She blamed her hoarse vocals on an hour long interview she had done on the previous day before performing live on Good Morning America.
She performed live in New York's Central Park in front of countless fans. Performing from her new album such as "Million Dollar Bill" and "I Look to You" as well as classics from previous albums as "My Love Is Your Love" and "I'm Every Woman."
Houston appeared to be at her best wearing skinny jeans and a silk taupe top to compliment her ever powerful voice. Houston was very energetic as she maneuvered on the stage. She appeared to be performing for the appreciation of her fans for still believing in her abilities as a great singer/performer.
Robin Roberts asked the songstress about the feeling of being back on the stage. Houston directly addressed her fans in the audience stating, " I am overwhelmed, the love, the support, your prayers means so much to me and I love you all for coming to say hello to me and tell me you love me like I love you back. I never left. I never left."
Sawyer exalted her concerns for the singer by stating," I was worried for ya." Houston responded," Well don't be worried anymore. If you know God, then don't be worried."
Houston contends it is her faith which sustains her.
In addition, Sawyer asked Houston about the meaning of her new single I Look To You. Houston responded by pointing out to her fans in the audience " Yes it means a lot. I look to you is about them, all of you all". Lastly, she pointed upward towards the sky and stated, "Certainly about that one up there, way up there, bigger than you and that's for sure absolutely."
Whitney Houston will give a live one hour interview with Oprah on Monday, September 14, 2009 3:00pm CST Channel 11. Houston will talk to Oprah for two days back-to-back. Yes, Whitney is back!