Rockets and Continental Enter Partnership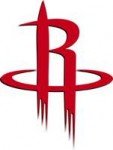 "We are very excited to enter into this partnership with Continental Airlines," said Rockets and Clutch City Sports & Entertainment CEO Tad Brown. "With international stars such as Yao Ming, Luis Scola and David Andersen, Continental is perfectly aligned with our organization's position as an international sports marketing property with a worldwide following in the hundreds of millions."
Continental's corporate headquarters are located in Downtown Houston and Houston's George Bush Intercontinental Airport serves as one of the airline's three domestic hubs. From Houston, Continental offers 668 daily flights to 162 nonstop destinations in the United States, Latin America, Europe and Asia. Continental is the only airline to offer daily nonstop service from Houston to Tokyo and offers daily service to London, Amsterdam, Paris, Buenos Aires, Sao Paulo and Rio de Janeiro.
"Continental is proud to contribute to the Houston Rockets winning tradition," said Jim Compton, Continental's executive vice president of marketing. "Like Continental, the Rockets are committed to team excellence both on the court and in their community."
Established before the 1967-68 NBA season, the Rockets began calling Houston home prior to the 1971-72 season. The 2009-10 campaign will mark the 43rd season of Rockets basketball. Under the ownership of Leslie Alexander, the Rockets brought Houston its first two major professional sports titles by winning back-to-back NBA Finals in 1993-94 and 1994-95. Alexander, who has held the longest ownership tenure in franchise history, continues to strive for peak success both on and off the court. In 1995, Alexander established the Clutch City Foundation with the goal of providing help, hope and inspiration to those who might otherwise be forgotten. The Clutch City Foundation funds and operates comprehensive programs benefiting thousands of children each year, as well as serving as the umbrella organization for all Rockets community initiatives. Over 14 years of active community involvement has resulted in nearly $10 million raised for local charities, allowing the Rockets to impact tens of thousands of Houstonians each year.
Continental Airlines is the world's fifth largest airline. Continental, together with Continental Express and Continental Connection, has more than 2,750 daily departures throughout the Americas, Europe and Asia, serving 133 domestic and 132 international destinations. More than 750 additional points are served via current alliance partners. With more than 43,000 employees, Continental has hubs serving New York, Houston, Cleveland and Guam, and together with its regional partners, carries approximately 63 million passengers per year.
Celebrating its 75th anniversary this year, Continental consistently earns awards and critical acclaim for both its operation and its corporate culture. For the sixth consecutive year, FORTUNE magazine named Continental the No. 1 World's Most Admired Airline on its 2009 list of World's Most Admired Companies. For more company information, go to continental.com.