Houston VA Hosts 9th Stand Down for Homeless Veterans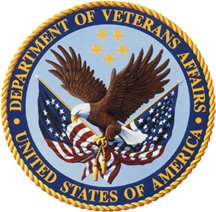 The Michael E. DeBakey VA Medical Center (MEDVAMC) Health Care for Homeless Veterans Program (HCHV), in cooperation with the City of Houston-Parks and Recreation Department, City of Houston-Office of Veterans Affairs, Coalition for the Homeless, Harris County Hospital District (HCHD), Harris County Veteran Services, Salvation Army Harbor Light Center, SEARCH, Task Force for Houston Area Homeless Veterans, U.S. Veterans Initiative, VA Regional Office, and Vet Centers, is hosting the 9th Houston Area Stand Down for homeless Veterans on October 7 – 8, 2009, from 8:00 a.m. to 3:30 p.m., at the Emancipation Park Community Center located at 3018 Dowling Street.
"Stand Down" is military terminology referring to the brief period of time a soldier leaves an active combat area in order to rest and regain strength. The Houston Area Stand Down will bring a wide range of specialized resources together to provide homeless Veterans with comprehensive medical and psychosocial services. Stand Down can be an opportunity for the homeless Veteran to access a broad spectrum of services at one convenient location and to create a plan for re-entry into mainstream society.
Stand Downs are one part of the Department of Veterans Affairs' efforts to provide services to homeless Veterans. Stand Downs are typically one to three day events providing services to homeless Veterans such as food, shelter, clothing, health screenings, VA and Social Security benefits counseling, and referrals to a variety of other necessary services, such as housing, employment and substance abuse treatment.
Agency involvement requires staffing a booth during Stand Down to meet one-on-one with homeless Veterans to assess their needs, educate them regarding community resources available to assist them with their needs, and help them begin the corresponding application processes. Houston agencies that wish to provide immediate services and/or information to Houston area homeless Veterans should contact Michelle Jabbie at (713)791-1414, ext 5870. Those wishing to volunteer may contact Derrick Morrison at (713) 791-1414, ext. 6399 to register.