Column on health reform/health disparities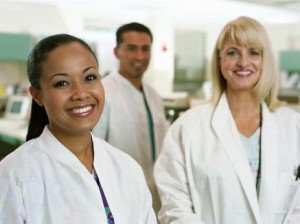 The notion that national health care reform will actually reduce health-related spending is turning out to be a tough sell for many Americans. Just ask President Obama. But the experience of racial and ethnic minorities under our current health care system serves as object lesson on how reform that improves opportunities for good health can actually be good for the nation's fiscal health, as well.
Currently, not everyone in the United States enjoys the same health opportunities. Studies show that minority Americans experience poorer than average health outcomes from cradle to the grave. They are much more likely to die as infants, have higher rates of diseases and disabilities, and have shorter life spans.
These health disparities arise from many factors, including stress associated with low incomes and living in poverty, poor neighborhood food options, few safe places for exercise and recreation, and inadequate access to high-quality health care—all of which disproportionately affect people of color.
Although addressing health care inequality has been largely absent from the health reform debate in Congress and in the town halls, there are signs that doing so may be a key factor in making national health care reform work.
A new study commissioned by the Joint Center for Political and Economic Studies, carried out by leading researchers from Johns Hopkins University and the University of Maryland, gives us some insight into how much of a financial burden these disparities are putting on our health care system and society at large.
The researchers examined the direct costs associated with the provision of care to a sicker and more disadvantaged population, as well as the indirect costs of health inequities such as lost productivity, lost wages, absenteeism, family leave, and premature death.
What they found was striking. Between 2003 and 2006, 30.6 percent of direct medical costs faced by African Americans, Hispanics, and Asian Americans were excess costs due to health inequities. Eliminating these inequities would have reduced medical care expenditures by nearly $230 billion during this period. On top of this, more than a trillion additional dollars in indirect costs were associated with health inequities. In total, between 2003 and 2006 the combined costs of health inequities and premature death in the United States were $1.24 trillion. That's more than the gross domestic product of India, the world's 12th largest economy.
So how can we eliminate these inequities and their associated costs? We can begin by understanding that everyone needs health insurance, and that broadly sharing responsibility for these costs between individuals and families, employers, and government can expand coverage while dramatically reducing the costs of uncompensated care. Low-cost, high-quality health insurance options, accompanied by subsidies for low-income families that realistically improve access to insurance products, will be vitally important if health care reform is going to work.
Further, Congress should consider other strategies that can increase access to primary health care—before health problems become costly to address. Having a health insurance card does not guarantee access to needed health care. Successful federal programs such as community health centers and incentives for health care providers to work in medically underserved communities will go a long way toward increasing access to care for many racial and ethnic minorities. Congress should also consider provisions that eliminate cultural and linguistic barriers to health care by supporting language services, health literacy programs, lay health navigators, and cross-cultural education. To measure the effectiveness of these efforts, the government should collect data on the race, ethnicity, primary language, and education level of all people who benefit from federal health programs, and monitor outcomes.