Confrontational Stage Play Addressing Modern Day Teenage Challenges Back By Popular Demand for Repeat Performance at Hobby Center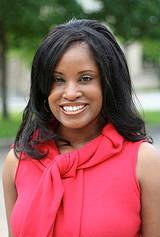 Sometimes, a child can get hurt on a playground. Shamelessly Saved Productions will present an encore presentation of their rave reviewed stage play entitled "Playground of Love"; based on the successful book "Teenage Playground of Love" on Saturday, November 14th at 6:00 p.m. The play debuted at The Power Center and received overwhelming praise and approval despite its controversial themes which reflect challenging issues that teenagers face today.
"Playground of Love" isn't your typical stage play production because it gives the audience a raw; no boundaries look into the life of a typical teenager in our sex-craved world. Playwright and Author Charmette Fontenot feels that this play is timely and very much needed in today's world. "A recent finding by the National Institute of Health concluded that teen pregnancies rose in the U.S. for the first time since 1991 in 2008. We can no longer ignore this problem or be reluctant to address it. Playground of Love should serve as a catalyst for parents and their teens to begin an open dialogue about sex, dating and other risky youth behavior."
The play tells the stories of three teenaged girls, the choices they make about sex, and how their choices influence their lives. The girls are enticed to play on the "devil's play¬ground" of his so called love for them. "Darlene," a fifteen-year-old, is the first character in "Playground of Love" who searches for love and longs to hear the words I Love You from the opposite sex. She finds herself in the wrong bed, to the point that it nearly destroys her. "Miracle," the second featured character, is thirteen years old and tells of how she is in love with Luc, her cyberspace boyfriend. He enchants her into an unexpected playground of lust that leaves her heart aching as all her secrets are revealed. Finally, "Amber" and "Bryce's" obsessed passion leads them to a playground of unwanted teen pregnancy, betrayal, and unforgiveness.
Tickets are $25, $35 or $40 and may be purchased at www.hobbycenter.org.