ESSENCE Kicks Off 40th Anniversary Year With Strong Growth For Magazine, Website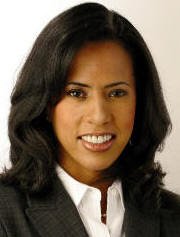 As it begins its 40th anniversary year, ESSENCE continues to demonstrate growth for both its ESSENCE magazine and Essence.com properties for the first quarter of 2010, it was announced today by Essence Communications president, Michelle Ebanks.
Estimating an increase of eight percent in ad pages year-over-year for the magazine during the first half of 2010, as well as a bump in online unique visitors for March 2010 of 15 percent month-over-month and 17 percent year-over-year, according to Comscore, ESSENCE is on track for a record setting year. In addition, the engagement metric of "average visits-per-visitor" was up nine percent (to 2.6) in March from the prior month, beating out top sites such as usatoday.com, iVilliage.com, and Yahoo! Lifestyle.
"With strong support from our advertising partners, ESSENCE has wonderful momentum gearing up to our September 40th Anniversary issue, which is certain to be a very special collector's edition," said Essence Communications President, Michelle Ebanks. "Also of note is how engaged the ESSENCE audience remains around the brand's quality content and impressive reporting."
"ESSENCE delivers on solid, custom-integrated programs, and our partners have responded," said ESSENCE Associate Publisher Marketing, Karen Williams. "The brand's tent-pole programs such as Black Women in Hollywood and Will You Marry Me? each offer unique opportunities for multi-platform reach, as well as a distinctive cachet."
"The recent re-design of Essence.com has been tremendously beneficial in serving our online audience with compelling and timely content," said Essence.com General Manager Lesley Pinckney. "Our audience is passionate and fully engaged in the Essence.com experience, as they continue to over-index in average visits-per-visitor."