Macy's Opens Tax Refund Center at Galleria @ Sage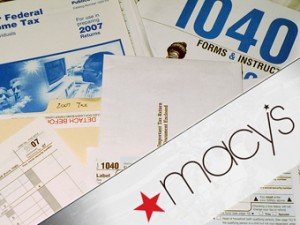 Macy's Galleria @ Sage General Manager Roxana Evans said, "We are pleased to offer our international visitors this additional service, saving them time on their travels, by allowing them to process their tax refund while continuing to shop throughout the store." Shoppers will receive their refund roughly six weeks after processing via check or Paypal credit.
Macy's operates a significant Visitor and Convention business, and the Tax Refund Texas Shopping Refund Visitor Center is the latest addition to a variety of services and special offers aimed at visitors to Houston. Added Kristen Esposito, Macy's Vice President, Visitor Services and Tourism, "We are able to offer our Macy's Savings Pass at all Houston locations. We are especially excited to add this new Tax Refund Center to our store at the Galleria, and shoppers will be pleased to know that their tax refund will be processed as they continue their vacation."
The new facility is open from 11am to 9pm, Monday through Saturday and 11am to 8pm on Sunday, and is staffed by specially trained Tax Free Shopping, Ltd employees who are familiar and trained with the Texas tax refund laws. According to Carolyn Petty, Director of Marketing for Tax Free Shopping, Ltd, "Macy's customers can expect to process their paperwork in approximately 5 minutes, and their sales tax will be credited back in the form of cash . International customers simply show a passport and verification of their itinerary to apply for the refund. We are pleased to have this opportunity to work with Macy's."