Astros Launch 2010 Pink In The Park Campaign With Brunch and Bazaar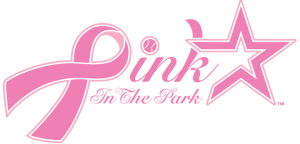 The brunch and bazaar will feature members of the Astros team, their wives and mothers and will be hosted by first baseman Lance Berkman's wife Cara and mother Cynthia, who are serving as the event's Honorary Chairs. The event will be held in Union Station at Minute Maid Park. The bazaar, sponsored by Team Scotti, opens for shopping at 10:00 a.m. and will remain open until 2:30 p.m. A portion of the proceeds from sales at the bazaar will also benefit breast cancer research. The program, including a raffle and brunch, will begin at 12:30 p.m. A VIP reception will follow the brunch and is sponsored by Kraft Foods.
The brunch and bazaar, produced in conjunction with Niki Smith from In Any Event, and Ellie Francisco from francisco & co., will feature numerous local boutiques and unique fashion designers including A Little Eye Candy, Andrea Montgomery Designs, B'Dazzled, Bella Becho Book & Print Bindery, Boots to Bags, Cynthia Ann's Whim, F.T.A. Jewelry Design, Gigi and Company, Itsy Bitsy Boutique, Jenny Wakefield, Julie B, Kelly Kathleen Designs, Linda's Pearls and Jewelry, Merrill Hayden Co., Mostly Chocolate, Nine Maternity, Peter Kent Handbags, Pickles & Ice Cream Maternity Apparel, Pink Ribbon Project, Scentsy, Sicily Eason, Silpada Designs, Stella and Dot, Surprises, Talbot Cooley, Tootsie's, Tres Chic and more. The bazaar provides the perfect opportunity to secure a unique gift just in time for Mothers Day. To participate as a vendor in the bazaar, contact Niki Smith at 713-202-6935.
Tickets to the Pink In the Park Brunch and Bazaar may be purchased by calling the Astros In Action Foundation at 713-259-8979 or by visiting www.astros.com and clicking on the Community heading. Individual tickets are available for $250 and new this year, bazaar shopping only tickets are available for $50. Sponsorship packages ranging from $3,000 to $15,000 are also available.
In addition to presenting sponsor Minute Maid, bazaar naming rights sponsor Team Scotti, and VIP reception sponsor Kraft Foods, other Pink In The Park Brunch and Bazaar sponsors include The Methodist Hospital System, Reliant Energy, J.P. Morgan Chase, Sysco Houston, Inc., ABI Digital Solutions, Bank of Texas, Whitney National Bank and Fox Sports Houston.
To further support breast cancer awareness and research, the Astros In Action Foundation will host the first-ever Pink In The Park Tee Time Ladies Golf Outing presented by Minute Maid. This "women-only" affair will be a shotgun start golf tournament held at Redstone Golf Club, Members Course on Monday, May 3. Tee time is at 8:30 a.m. and will be followed by a luncheon and awards presentation at 1:00 p.m. An individual golf entry is $200 and for those interested in attending just the luncheon, tickets may be purchased for $50. Additional Tee Time sponsorships are also available. For more information about the Pink In The Park Tee Time Ladies Golf Outing, to purchase tickets or to participate as a sponsor, contact the Astros In Action Foundation at 713-259-8979.
Fans will notice a decidedly pink environment when visiting the ballpark from May 3-9. Pink ribbons will be displayed throughout the ballpark, on dugout tops, on the train, on banners and signs and the Astros star on the wall behind home plate will be pink. Pink giveaways include a pink Astros cap to the first 10,000 fans, courtesy of AT&T, on May 7, a pink tote bag to the first 10,000 fans, sponsored by The Methodist Hospital System, on May 8, and a pink Astros tee shirt to the first 10,000 women 15 and older provided by Kraft and H-E-B on Mother's Day, May 9.