Joe V's Smart Shop Ushers In A New Meaning To Low Prices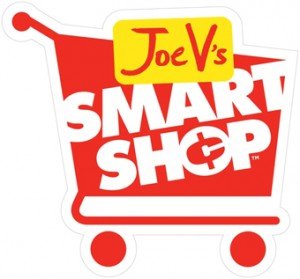 Farm fresh produce, top quality meats, fresh bakery and everyday grocery and drug items – all available for outrageously low prices. Those are just a few perks of the new store format coming to Houston. Named Joe V's Smart Shop, the retailer will open its doors at the corner of Antoine Dr. and Veteran's Memorial, 12035 Antoine Dr., Houston, Texas, 77066, on Wednesday, May 5, 2010, ushering in a whole new meaning to low prices on items customers need most. The store will open at 7 a.m. on grand opening day with a ribbon cutting ceremony.
More and more Houstonians are stretching their household budgets, and changing their buying habits in response to the tough economy. Joe V's Smart Shop invites customers to experience huge cost-savings and incredible low prices first-hand. The store is focused on delivering the absolute best price in the marketplace while also delivering the freshest quality meat and produce.
"At Joe V's Smart Shop, the expectation is that 'price matters most' and 'every penny really does count,'" said Armando Perez, senior vice president, Houston. "Prices on everyday items, including highest quality perishables and meats, will be significantly lower than the competition. How is this possible? We have taken costs out of the business and passed these savings onto our shoppers in the way of ridiculously low prices."
To keep store costs low, a narrow assortment of only 9,000 items is sold in the entire store, including grocery, meat, produce and bakery as well as personal care and pet items. This is compared to more than 37,000 items sold in a typical grocery store.
Between 80 and 85 employees will staff the 50,000 sq-ft. store, and work productively to save costs. The store will employ a cross-functional store team, allowing the opportunity for employees to learn a variety of skills. For example, each employee will be trained to scan at the front end and perform more than one job in the store.
Lowering business costs also means that customers will pay via the iCash system – the first in the United States. The iCash system frees checkers from handling customers' money directly, therefore improving the speed of checkout. Joe V's Smart Shop will accept cash, debit, credit, WIC and Foodstamps.