H-E-B and Rice Team Up to Bring "TLC" to the Heart of Texas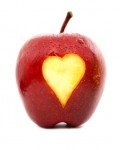 U.S.-grown rice, which is nutrient rich, is one of the most heart-friendly foods to enjoy. To show your heart some TLC (Tender Loving Cooking), incorporate rice into meals and snacks that can improve overall heart health.
Studies show that rice is the foundation for heart-healthy eating. Brown rice is a 100% whole grain food, while white rice is enriched in B vitamins and fortified with folic acid, which has been shown in studies to help maintain a healthy heart. According to the Food and Drug Administration (FDA) diets rich in whole grain foods, such as brown rice and other plant foods, and low in total fat, saturated fat and cholesterol, may help reduce the risk of heart disease and certain cancers. Furthermore, the American Heart Association (AHA) reports that evidence has shown low blood levels of folic acid are linked with a higher risk of fatal coronary heart disease and stroke. One cup of cooked enriched white rice delivers 20% of the recommended daily value for folic acid. 100% whole grain wild rice provides many nutrients, protein and fiber.
"The USDA Dietary Guidelines for Americans recommend that calories from carbohydrates make up 45-65% of total daily calories," says Sharon Smalling, MPH, RD, LD, Clinical Dietitian Specialist at Memorial Hermann-Texas Medical Center in Houston, and an expert in cardiovascular health nutrition. "Including a healthy complex carbohydrate, such as natural whole grain brown and enriched white rice into a balanced diet, can help improve overall health and reduce risk for heart disease…and at only 10 cents per serving, rice is a smart, affordable choice for heart-healthy eating."
"H-E-B is committed to helping our customers make heart smart choices during February Heart Health Month," says Tracy Dufault of H-E-B. "Customers can go to www.heb.com for healthy recipe ideas and tips."
The DASH (Dietary Approaches to Stop Hypertension) diet focuses on food rather than medicine to help lower blood pressure. According to "Your Guide to Lowering Your Blood Pressure With DASH" developed by the National Institutes of Health, eating at least 6-8 servings daily of whole grains, such as brown rice, may help control blood pressure. Other research indicates that high blood pressure during exercise may predict heart disease in the future. A study published in the American Journal of Hypertension recommends reducing heart disease risk by increasing fruits, vegetables and whole grains, such as brown rice. And, research in the Journal of the Federation of American Societies for Experimental Biology reports that eating enriched white and whole grain brown rice is associated with lower blood pressure, decreased body weight, and smaller waist circumference, all of which are important factors in reducing the risk of heart disease.
Recent research published in the Journal of the American Dietetic Association (JADA) shows that eating enriched white and whole grain brown rice helps improve overall diet and potentially reduces the risk for many chronic diseases, including cardiovascular disease. The data suggest that including rice as part of a healthful, balanced diet may be linked to overall healthier eating patterns and a diet that is consistent with guidelines to reduce risk for heart disease. Individuals who eat rice also eat more vegetables, meats, poultry, seafood and fiber, while consuming less added sugar and less total fat and saturated fat than non-rice eaters, all important factors for cardio protection.
Rice is a smart choice because it also partners well with other heart healthy foods such as beans, seafood, vegetables and fruit. Show your heart you care…try these terrific heartwarming meals and side dishes, loaded with heart-healthy omega-3s, folic acid and whole grains, and made with rice, which has been shown to help boost the nutritional value of the diet while minimizing saturated fat and added sugars. For more recipes and tips on rice preparation and storage, visit www.usarice.com.