Start New Traditions with Girl Scout Cookies in 2010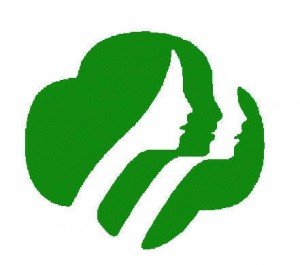 GSSJC helps local chefs get a jump on creating new treats with Girl Scout Cookies by holding Just Desserts, an annual donor appreciation event. Following the event, an annual cookbook is produced including recipes from local chefs and Girl Scout Troops across our Council.
This cookie season, GSSJC is sharing our favorite recipes with you. This week's treat: Turtle Brownie DeLites.
Turtle Brownie DeLites
Submitted by: Karla Garcia Pavey, Juliette Mom – Stargazer Service Unit
7 oz. Caramel DeLite Girl Scout Cookies (1 box)
1 box Krusteaz Fudge Brownie mix
9 mini marshmallows
∏ cup chopped pecans
Prepare brownies as directed on the box. When brownies are ready, take pan out of the oven, but do not turn the oven off. Place 9 Girl Scout Caramel DeLite cookies on top of brownie, chocolate side down, and press lightly into brownie. Place 2 mini marshmallows in the center of each cookie and sprinkle pecans on top of the covered brownies. Place the brownies back in the oven for 5 minutes or until cookies are marshmallows are melted. Remove from oven and cool brownies.
For more recipes, purchase the Just Desserts cookbook at the Girl Scout Shop, located at 3000 Southwest Freeway in Houston. For more information, call (713) 292-0247 or visit eshop.gssjcshop.org
Girl Scout Cookies are available in eight varieties:  Thin Mints, Peanut Butter Patties, Peanut Butter Sandwiches, Shortbread, Thanks-A-Lot, Caramel DeLites, Lemonades, and Daisy Go-Rounds. All varieties of Girl Scout Cookies are zero trans fat per serving. Daisy Go-Rounds are packaged in portion-control sizes. The price for a box of cookies is $3.50.
Local Girl Scouts will be selling the tasty treats through March 28. There is also a toll-free cookie hotline at 1-888-GS-COOKIE to help consumers find the nearest Girl Scout cookie booth.
Girl Scouts is the premier leadership organization for girls. Girl Scouting builds girls of courage, confidence, and character, who make the world a better place. Chartered by GSUSA to provide Girl Scouting locally, Girl Scouts of San Jacinto Council is one of the largest Girl Scout councils in the country serving more than 72,000 girl members and 17,000 adults in 26 southeast Texas counties. For more information call 1-800-392-4340 or visit www.gssjc.org.