All Earth Ecobot Challenge Teacher Training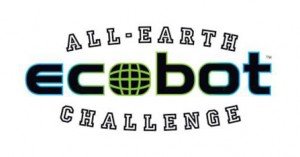 The Education Foundation of Harris County will be holding robotics training for the teachers who head up teams of fifth through eighth grade students in the Houston and surrounding area. The Training will take place in the 5th floor computer lab at the Conference Center of the Harris County Department of Education, Education Foundation of Harris County located at 6300 Irvington Blvd in the 5th floor Conference Center.
In its first year, 2009, the EcoBot Challenge drew 54 teams from the Gulf Coast area. This year, Challenge organizers including the Education Foundation of Harris County, Reliant Energy and NRG expect to draw many more from Dallas, Austin, San Antonio, El Paso, and other areas throughout Texas. The EcoBot Challenge gives students in grades 5-8 a chance to solve environmental problems using the math and science skills they are learning in the classroom. Teams must build robots that perform real-world environmental tasks such as conserving energy, reducing, reusing and recycling. "The Challenge not only reinforces the math, science and computer skills students learn in school, it shows them what they can do with those skills," said Stephanie Witherspoon, the teacher/organizer of the event. "The EcoBot Challenge combines kids' interests in robots and the environment to make learning more fun," said Donna Cole, CEO of Cole Chemical, another of the event's founders.
The Ecobot Challenge is an unprecedented "green" event activity for young learners, aligning classroom learning with 21st-Century workforce challenges and skills development in a competitive environment. It instills confidence, sparks aspirations and ignites ingenuity and prowess" says Doug Kleiner, President and CEO of the Education Foundation of Harris County, which created and hosts the Challenge. In 2010, we will again bring in leading robotics experts from other parts of the world. Kids will also get a chance to interact with astronauts from NASA, environmental experts, and other professionals from sponsor companies like Reliant, says Doug Kleiner.
The contest is free and open to all kids in grades 5-8 anywhere in Texas. "We hope to attract teams from Amarillo to Brownsville, El Paso to Texarkana and everywhere between," said Kleiner. "Schools or organizations that cannot afford robot kits may apply for a grant online. Lack of funding should not deter interested teachers from applying." Those interested in learning more about the contest or registering can visit www.EcoBotChallenge.com.