Preserving Earth & Appreciating its Diversity-Today, Tomorrow and Eternity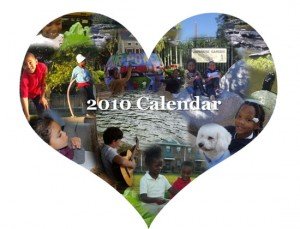 The 2010 "We Love America Healthy, Clean and Green" environmental calendar release and diversity celebration will feature Local 2 KPRC's news anchor, Courtney Zavala, as our Mistress of Ceremonies; Houston's own and renowned recording artist J. Xavier, who gained international recognition when he performed an anthem in honor of Houston Rocket's Yao Ming at the 2008 Beijing Olympics; Gaylon Hyder, Retired NFL Player; Dance from India by Aliza Rahman,Freshman at Pearland High School; and Raul Yzaguirre School For Success' Heart Beat of Soul Marching Band under the direction of Barbara Ramirez. This band was twice selected and performed at Disney World in 2004 & 2008. They are also 3 time Champions of the Houston High Noon Drum Competition 2007-2009.
"Dr. Martin Luther King, Jr.'s effort to keep the environment clean and obtain fair wages for sanitation workers serves as a reminder of why we must all do what's right for our planet", says Tammie Lang Campbell, Executive Director of Honey Brown Hope Foundation. "As global citizens of the planet, we can all breathe easier and live healthier if we work individually and collectively to preserve and protect our environment."
At this free event, a 2010 calendar will be given in exchange for a 2009 calendar or any recyclable item. The "We Love America Healthy, Clean and Green" biodiversity calendar serves as a 365-day reminder to recycle and reduce landfill waste. It features biodiversity appreciation messages from Tammie Lang Campbell that urge the citizens of Houston to take care of our water, air, soil, plants, animals and food supply; recycling information from the City of Houston Solid Waste Management Department; an educational glossary of diverse holidays and photos from youth in the greater Houston area and participants in Houston Texans YMCA of Greater Houston.