More Research Shows Diets Rich in Nutrients Can Save Sight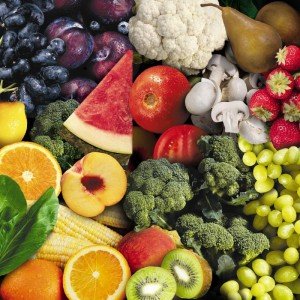 Lutein is a naturally occurring molecule found in dark green leafy vegetables such as spinach, kale and collard greens. It can also be found in corn, egg yolks and green vegetables and fruits, such as broccoli, green beans, green peas, brussel sprouts, cabbage, collard greens, lettuce, kiwi and honeydew melon.
New research shows that AMD is in part a manifestation of a lutein and zeaxanthin deficiency in the eye. AMD patients tend to have lower macular pigment. This pigment contains lutein and zeaxanthin and gives the macula its yellow coloration. Researchers concluded that by raising the level of lutein and zeaxanthin, AMD symptoms may be prevented or delayed, according to findings of the "The Value of Measurement of Macular Carotenoid Pigment Optical Densities and Distributions in Age-related Macular Degeneration and Other Retinal Disorders," (Bernstein, P.S., et al, Vision Research 2009).
"What makes this new research exciting is that, from our findings, measuring the macular pigment has the potential to become a way for eye care professionals to measure the risks for AMD and other eye diseases," said Dr. Stuart Richer, chief of optometry at the Department of Veterans Affairs Medical Center and the study's co-author. "Our research shows the critical impact that healthy diets can have on vision. My colleagues and I are continuing our research to help protect against unnecessary vision loss."
In addition, a study by the National Eye Institute (NEI) suggests that pharmacological-level doses of zinc, vitamins C and E, and beta carotene may help slow the progression of AMD. The benefits of the nutrients were seen only in people who were at high risk of developing advanced AMD, those with intermediate AMD in one or both eyes, and those with advanced AMD in one eye only.
AMD currently affects the vision of more than 2 million Americans, ages 50 and older, according to research by Prevent Blindness America and the NEI. AMD slowly robs people of their central vision and, if left untreated, can result in severe vision loss and even blindness. There are two forms of AMD: "dry" and "wet". Dry AMD is the most common form of the disease. It involves the presence of drusen – fatty deposits that form under the light-sensing cells in the retina. Vision loss in dry AMD usually progresses slowly. Wet AMD is less common, but more rapidly threatening to vision. Wet AMD causes tiny blood vessels under the retina to leak or break open. This distorts vision and causes scar tissue to form.
Prevent Blindness America invites the public to visit "The AMD Learning Center" at preventblindness.org/amd , developed as a free online resource that provides a variety of educational tools including AMD risk factors, treatment options and the Adult Vision Risk Assessment quiz. Information is also available through the Prevent Blindness America toll-free number, (800) 331-2020.
To maintain healthy eyes and lower the risk of eye disease, Prevent Blindness America recommends everyone to:
· Stop smoking
· Eat healthy foods
· Stay active
· Control your blood pressure
· Protect your eyes from the sun
For free information on AMD and other blinding eye diseases, please visit Prevent Blindness America at preventblindness.org or call (800) 331-2020.