NFL, NFL Players And Bank Of America Celebrate Pro Bowl With "NFL Play 60 Community Blitz" Largest Community Program In League History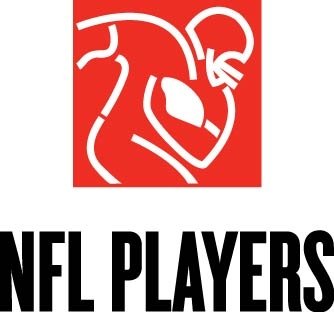 Before they compete in the 2010 Pro Bowl on Sunday, January 31, some of the NFL's biggest stars will come together as one team Thursday, January 28, in the largest community program in the league's history. Following morning practices Pro Bowl players, coaches and Bank of America community volunteers will spend the afternoon working to improve the South Florida community as part of the first-ever "NFL PLAY 60 Community Blitz" in celebration of the Pro Bowl.
During the Blitz, launched in partnership with NFL PLAYERS and league sponsor Bank of America, Pro Bowl players and more than 150 Bank of America associates will take part in three service projects in Broward, Miami-Dade, and Palm Beach Counties. The projects are each designed to help local children stay healthy and active as part of NFL PLAY 60, the league's campaign to fight childhood obesity. Bank of America also will donate $100,000 to PLAY 60 non-profit community partners as part of the program.
The 2010 Pro Bowl will be played on Sunday, January 31 and televised live on ESPN at 7:20 PM ET from Dolphin Stadium in South Florida, also the site of Super Bowl XLIV a week later on Sunday, February 7.
The Broward County event will take place at RISE Academy School of Science and Technology, a free public charter elementary school. Players will be joined by NFL Commissioner ROGER GOODELL and NFLPA Executive Director DEMAURICE SMITH and will work with non-profit organization KaBOOM!, RISE students, Bank of America associates and other community volunteers to construct a customized playground at the school, which is currently without a gym or play area.
In Miami-Dade County, players will gather at the NFL Youth Education Town to host an NFL PLAY 60 Football Festival and healthy cooking demonstration. Together, the group will lead local children in football and fitness drills, and host a healthy cooking demonstration with FLIPANY, a community group that provides affordable physical activity and nutrition programs for local youth. This site will also include a "Super Kids-Super Sharing" sports equipment drive, as part of the league's environmental initiatives around the Super Bowl and Pro Bowl. In addition, Bank of America will fund a healthy meal pack assembly for school children to benefit the Daily Bread Food Bank.
A third group of players will volunteer in Palm Beach County with NFL Network analyst JAMIE DUKES. They will work with non-profit organization Boundless Playgrounds to build an adaptive play-space for physically challenged students at Boca Raton Community Middle School. Throughout the year, students at the school have participated in the NFL PLAY 60 Challenge, an in-school program designed by the American Heart Association to help children stay physically active for 60 minutes a day.