Pride at the Park: Celebrating Diversity & Acceptance at Minute Maid Park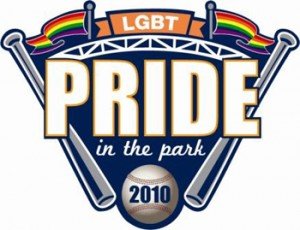 EVENT: Pride at the Park 2010: Houston Astros vs. St. Louis Cardinals Rivalry Game
WHAT: Pride at the Park is the one of the largest Major League baseball events at Minute Maid Park that truly celebrates diversity and acceptance. With the support of Mayor, Annise Parker, the LGBT (lesbian, gay, bisexual, transgender) community and the Houston Astros Foundation, a portion of ticket sales purchased from www.astros.com/pride (enter promo code: PRIDE) will directly benefit seven of Houston's non-profit organizations.
The following seven major organizations chosen to participate are each dedicated to serving and supporting the Houston community: Bayou City Chorale, Bering Omega Community Services, Bunnies on the Bayou, Legacy Community Healthcare, Out and Equal Houston, PFLAG and Pride Houston.
WHO: Opening ceremony will have Houston's Mayor, Annise Parker throwing the opening pitch and the Bayou City Chorale, with over 100 members, singing the National Anthem.
WHEN: Saturday, July 10, 2010
WHERE: Minute Maid Park
TIME: 6:05 p.m.