Arizona Immigration Lawsuit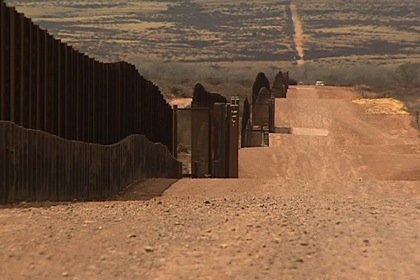 CNN/stylemagazine.com Newswire
The Justice Department weighed in on one of the most explosive issues in American politics Tuesday, filing a lawsuit to overturn a tough new Arizona immigration law that has sharply divided people along partisan, ideological and ethnic lines.
It also asked the federal courts to grant an injunction to stop enforcement of the measure before it takes effect late this month.
Arizona's law requires immigrants to carry their alien registration documents at all times and allows police to question the residency status of people in the course of enforcing another law. It also targets businesses that hire illegal immigrant laborers or knowingly transport them.
Justice Department lawyers argued that the state statute should be declared invalid because it has improperly preempted federal law.
"In our constitutional system, the power to regulate immigration is exclusively vested in the federal government," the brief states.
"The immigration framework set forth by Congress and administered by federal agencies reflects a careful and considered balance of national law enforcement, foreign relations, and humanitarian concerns -- concerns that belong to the nation as a whole, not a single state."
"The Constitution and federal law do not permit the development of a patchwork of state and local immigration policies throughout the country. Although a state may adopt regulations that have an indirect or incidental effect on aliens, a state may not establish its own immigration policy or enforce state laws in a manner that interferes with federal immigration law. The State of Arizona has crossed this constitutional line."
The brief contends that the Arizona law "disrupts federal enforcement priorities and resources that focus on aliens who pose a threat to national security or public safety. ... If allowed to go into effect, mandatory enforcement scheme will conflict with and undermine the federal government's careful balance of immigration enforcement priorities and objectives."
The Justice Department highlighted statements in support for the lawsuit from the sheriff of Arizona's Santa Cruz County and several Department of Homeland Security officials, among others.
President Barack Obama said in a speech July 1 that the measure has "fanned the flames of an already contentious debate." Among other things, it puts pressure on police officers to enforce rules that are "unenforceable" while making communities less safe -- in part, by making people more reluctant to report crimes, he said.
It also has "the potential of violating the rights of innocent American citizens and legal residents, making them subject to possible stops or questioning because of what they look like or how they sound."
Arizona's two Republican senators, however, immediately blasted the decision to file the lawsuit.
"The American people must wonder whether the Obama administration is really committed to securing the border when it sues a state that is simply trying to protect its people by enforcing immigration law," Sens. Jon Kyl and John McCain said in a statement.
The top Republican on the House Judiciary Committee also ripped the decision.
"Not only does this lawsuit reveal the Obama administration's contempt for immigration laws and the people of Arizona, it reveals contempt for the majority of the American people who support Arizona's efforts to reduce human smuggling, drug trafficking and illegal immigration," said Rep. Lamar Smith, R-Texas. "Arizona's law simply applies state penalties to acts already illegal under federal law."