Virginia Vick Party Shooting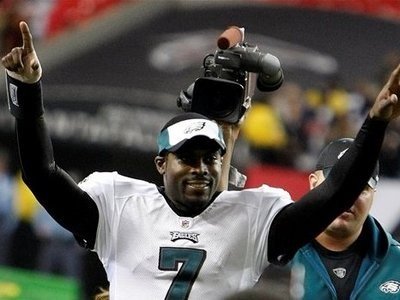 CNN/stylemagazine.com Newswire
Virginia Beach, Virginia, authorities have decided not to file charges in a shooting incident that happened at a birthday party for Philadelphia Eagles quarterback Michael Vick.
Investigators know the identity of the shooter, but the victim and witnesses would not cooperate with the investigation, police said. Authorities said they will not release the name of the shooter because he has not been charged.
Michael Vick is not a suspect in the case, police said.
Vick returned to the National Football League in 2009 after serving 18 months in prison on a federal dog fighting conviction.
The shooting happened shortly after 2 a.m. June 25 in the Town Center area of Virginia Beach. Officers who arrived at Guadalajara's Restaurant were told that a man had been shot but he had left. Police said people had gathered for a party at the restaurant, and when it ended a fight erupted.
The injured man was shot in the leg and left in a vehicle, police said. He later was stopped by Virginia State Police and was taken to a hospital with non-life-threatening injuries.
The-CNN-Wire/Atlanta
TM & © 2010 Cable News Network, Inc., a Time Warner Company. All rights reserved.