Join Yolanda Adams as her Health & Wellness Tour Stops in Houston This Weekend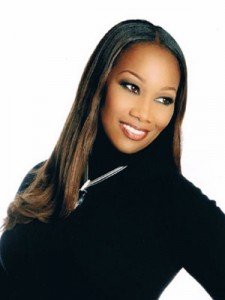 FREE blood pressure screenings and educational materials – including a Doctor Discussion Guide and Blood Pressure Log – will be offered at the Greenspoint Mall from 12pm -5pm. An interactive exhibit, featuring a walk-through, simulated blood vessel, will also be on display and open to the public throughout the day.
Adams, the Grammy® Award-winning Gospel artist and nationally-syndicated radio host, is speaking out as part of the Believe in Healthy BP campaign to raise awareness about the serious health epidemic contributing to the loss of thousands of African American lives each year– high blood pressure. Yolanda Adams is urging members of the community to believe that they can achieve and maintain a healthy blood pressure goal.
High blood pressure (HBP), also known as hypertension, is a serious chronic condition affecting approximately 75 million adults in the United States. There is cause for greater concern for African Americans who tend to be at a higher risk of developing high blood pressure than other ethnic groups for reasons that are not fully understood. An estimated 40% of African American adults have high blood pressure.
Because high blood pressure can lead to cardiovascular disease, the number one cause of death in the US, it must be taken seriously. But one of the problems is that elevated blood pressure frequently does not have any symptoms, although it may be causing damage. The higher the blood pressure the greater the risk of heart attack, stroke or kidney failure. And sadly, African Americans have a 50% greater rate of death from heart disease, and an 80% greater rate of death from a stroke
The good news is that high blood pressure can be treated! Lifestyle changes such as modifications to diet and exercise are often recommended for people with high blood pressure. Just be sure to talk with a healthcare professional before starting any new diet or exercise program. Most people, however, will require medication to help get their blood pressure within a healthy range.
Saturday's event has been put together to offer hope and inspire you to take care of your health, to check your blood pressure and see how your are doing, suggest ways for you to reduce your risk or mange high blood pressure and point you in the right direction if you need support.
Don't miss this opportunity to meet Yolanda Adams and her guests and to take advantage of the FREE services to start your own health care reform. No tickets are needed. Just head on out to Greenspoint Mall this Saturday, June 5th from 12-5 and enjoy. I'll see you there!
Believe in Healthy BP is sponsored by Novartis Pharmaceuticals Corporation. More information about the program is available at www.BelieveinHealthyBP.com.