Celebrate "To Kill a Mockingbird" 50th Anniversary at the Houston Public Library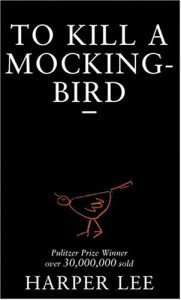 Join HPL's Classic Literature Book Club on Tuesday, July 13th at 12 PM to discuss the book "To Kill a Mockingbird." The book discussion will take place at Central Library in the Inversion Café area.
The following events planned for Thursday, July 15, 2010 include:
Film Viewing | 1 PM – 3:15 PMWatch the Academy Award film starring Gregory Peck as a wise and just lawyer in a small town, who defends a poor, black man falsely accused of rape.
Documentary Film Viewing | 3:30 PM – 4:45 PMWatch a selection of the documentary film "Hey, Boo," directed by Mary McDonagh Murphy, author of "Scout, Atticus, and Boo: A Celebration of Fifty Years of To Kill a Mockingbird."
Book Discussion | 5 PM – 6 PMJoin a book discussion group to talk about Harper Lee's critically acclaimed, award-winning classic, "To Kill a Mockingbird." Refreshments will be provided.
Local Author Panel Discussion | 6 PM – 8 PMLocal authors Katherine Center and Gwendolyn Zepeda will talk about the influence Harper Lee's "To Kill a Mockingbird" has had on both their writings and their lives. Book signings with both Center and Zepeda will commence after the panel discussion. Refreshments will be provided.
Please visit www.houstonlibrary.org or call 832-393-1313 for information about other upcoming programs.