Health Care Reform with Health Coaches: A New Angle for and Old Topic
Tonja Ward | 3/11/2010, 7:44 p.m.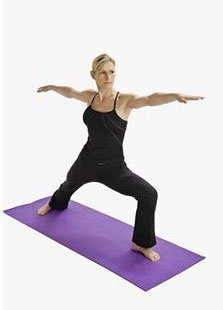 For the past few years the soaring health statistics of adults and children in America has made us want to learn how to take better care of ourselves. We watch the Biggest Loser, read health magazines and books to try to get well and we have learned a lot. Problem is, while we know what to do, we are not doing it.
Well, thank goodness for the work of folks like Dr. Mehmet Oz, infamous cardiologist of the Dr. Oz show and Joshua Rosenthal, founder of the Institute of Integrative Nutriton and others in the integrative and alternative health field we are finally looking in a new direction to improve our health.
Most times when you need to improve you get extra help. Whether it's staying after school to go to a tutoring session with your teacher, hiring a tutor, getting your coach to work with you after practice or hiring a personal trainer or even in business going to a mentor or hiring a coach. Coaches are notorious for helping you move forward in reaching your goals. What is being found is that the same is true in terms of health. Health coaches may be the answer to helping make sustainable health care reform that will improve health and cut costs.
Consider the recent press on the need for Health coaches:
o Dr. Mehmet Oz spoke on CNN about the need for health coaches in America. http://media.integrativenutrition.com/uploads/marketing/media/oz_clip.mov
o MSNBC News reports on health coaching - what it is and how it can help you. http://www.msnbc.msn.com/id/21134540/vp/19915824#19915824o Dr. Andrew Weil has been reported as saying that just as athletes hire a private coach who will monitor their progress to get a competitive edge, when it comes to your health, using this mindset could also be beneficial. He notes that health coaches are increasingly being hired by corporations to help employees stay healthy. He also explains that in some ways, the health coach picks up where your physician left off, helping you implement wellness strategies suggested after a check-up or diagnosis.
o NY Times reports on the need for Health Coaches. http://www.nytimes.com/2007/04/22/business/yourmoney/22food.html?_r=5&scp=1&sq=nutrition%2520coach&st=cse
Yes, we do need Washington to help, but we also know that it is an uphill battle as the President pointed out in the Arcadia speech. "We have failed to meet this challenge during periods of prosperity and also during periods of decline. Some people say, well, don't do it right now because the economy is weak. When the economy was strong, we didn't do it. We've talked about it during Democratic administrations and Republican administrations," he said. However, it seems that President Obama is ready and committed to making it happen in the near future.
In the meantime, Health Coaches are likely to be the right addition to the system to begin working on managing and preventing chronic disease and start true Health Care Reform.
In addition to Health Editor, Tonja Ward is co-Founder of FITatudes Wellness Ministries www.FITatudes.org.