Jack Yates High School Wins 4A UIL State Championship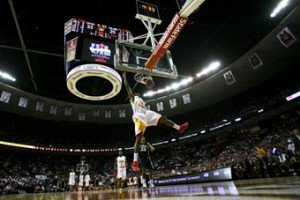 On a second basketball related note, congratulations to the University of Houston Cougars, who came from behind today to upset the 25th ranked UTEP Miners and win the Conference USA Championship. As a result of their win, the Cougars will be going to the NCAA Tournament for the first time in 18 years.
Both Yates and UH are in 3rd Ward, which is part of my legislative district, and I'm proud of their accomplishments. Congratulations to both schools for all of their hard work.