TSU Back to Basics Summer Institute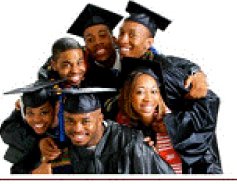 The institute will select ten HISD teachers for participation. These teachers will, in turn, each select 5 students to attend the Institute. The institute will bring TSU faculty together with teachers and gifted high school students from HISD for an intensive ten-day seminar, which is scheduled for June 14-25, 2010.
The institute will operate from 10:00 a.m. to 3:00 p.m. daily. From 10:00 a.m.-12:00 p.m., TSU faculty will lead seminars for teachers, while the 50 students prepare for standardized tests, such as ACT and SAT. During the lunch hour, the institute will provide cultural enrichment by hosting an array of motivational speakers and artists. From 1:00 p.m.-3:00 p.m., the teachers and TSU faculty will join forces to teach students the content learned by the teachers in the morning sessions.
The institute will develop and implement strategies to help teachers integrate reading, writing, mathematical and technological concepts, critical thinking and speaking skills into their daily lesson plans, while keeping skills instruction within a meaningful literacy context.
HISD teachers are invited to apply to attend the institute and to select gifted students who will benefit substantially from such an intensive institute. The application deadline is April 9, 2010. For more information, send emails to AssociateProvost@TSU.EDU or call Dr. Kimberly McLeod, Institute Coordinator, at (832) 567-4455.