Saluting the 2010 Most Stylish Adoptive Mothers
JGoode | 5/7/2010, 6:50 p.m.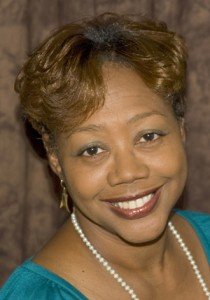 [caption id="attachment_20586" align="alignleft" width="210" caption="Marguerite Ruffin-Murphy"]
Oscar wining actress Sandra Bullock put the spotlight on adoption after becoming the mother of Louis Bardo Bullock this past January. Houston Style Magazine is honoring those like Bullock who sought children that grew in their heart instead of their tummies. Meet the 2010 Most Stylish Adoptive Mothers.
When Dr. Tameya Sam and her husband Nick adopted their son, they knew one thing; they had a whole lot of love to share. Tameya wanted to be a mother and fill a void in her life. She and her husband had tried to become parents but at the time were unsuccessful. She looked to adoption and found a handsome baby boy whom they christened Joshua Christopher Sam. Adopting him when he was just one week old, Josh was just what the Sam family needed. Tameya said the best part about adopting was knowing that she had a child to love. "There is always a child who needs love that otherwise might not have it," said Tameya. She tells those thinking about the adoptive process to focus on the love that they have in their hearts. "People with a whole lot of love to give, a whole lot of patience, and an extreme amount of commitment are the best people to be adoptive parents," said Tameya.
It is often thought that single people can't really adopt children. Allow me to introduce Marguerite Ruffin-Murphy, a single mom who adopted six siblings. Marguerite entered the adopting process to find a sibling for her only birth daughter. As an only child herself, Marguerite knew how lonely being an only child could be so she turned to adoption to get another child. When Marguerite's adoptive son came to her, she found out he had a brother. She thought, "I can't spilt them up," so she adopted the second boy. After getting both boys, she learned that they had other siblings. Marguerite set out to find the other children, which led her to adopting 4 additional children. Although there were 3 more siblings, Marguerite only adopted 6 of the 9 because the others had been adopted by the time she found them. Marguerite still manages to keep all the siblings together and today considers all 9 siblings her children. All the children and their adoptive parents are one big family. "It is really beautiful," said Marguerite.
By adopting six children at different times, Marguerite has had vast experience with the entire adoptive process. That is why she offers this advice for those new to the process. "First find someone who actually has adopted and basically find out which road they traveled on during the process. From there I think they will be able to get a really good picture of what it all involves. I think going cold turkey into the process and just doing it without any interaction with someone who has done it sometimes can be a little challenging," said Marguerite.
Women do not have to carry a baby for nine months to be a mother. They simply need to have a loving heart. If your cup is running over with love look to adoption. There are plenty of children waiting on such people. This Mother's Day thank your mom for all the love she gave and gives you. Happy Mother's Day to all mothers everywhere!