Crewsing with Terry Crews:
Susie Stillwell | 7/12/2011, 3:22 p.m. | Updated on 3/15/2013, 11:55 a.m.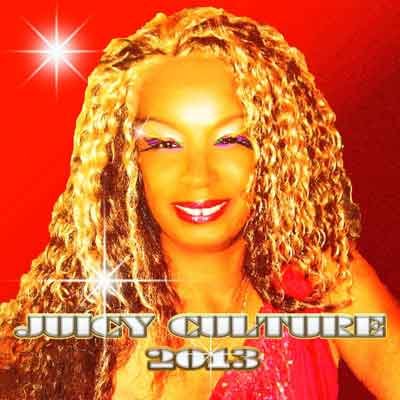 Terry is certainly cruising through his career. Former NFL linebacker turned actor, Terry Crews, could have easily fallen away in obscurity for the teams he played for, however that just wasn't in the cards for him. In 1991, Crews was drafted in the 11th round of the NFL Draft by the Los Angeles Rams following his college career at Western Michigan. Crews described his professional playing career as a comedy of errors, having played for the Rams, San Diego Chargers, Washington Redskins and Philadelphia Eagles off and on for six years.
This writer worked for 5 years with Terry Crews on Everybody Hates Chris a UPN TV Show Starring Tchina Arnold as the Wife to Terry Crews. His sense of humor and comedic timing are immediately apparent, and Terry is as friendliness as can be. There is absolutely no trace of the arrogance, or a closed-off mentality that usually comes with a guy who played professional football or starred in various TV shows and movies. Crews is like that friendly neighborhood family man who is only too happy to host the block party and work the Bar-B-Q Pit.
One of the interesting things that has happened for Crews, is that even though he doesn't know many guys playing currently, many seem to know him from his work in film and television."It's one of those things where they're watching your movies before they play a game," said Crews. "It's a really, really cool thing."
Occasionally the two worlds of football and acting do cross paths for Crews. In 2005, he played "Cheeseburger Eddie" in Adam Sandler's remake of "The Longest yard."
In regard to the transition from the gridiron to the screen, Crews said it was always in the plan. He always dreamed of working in Hollywood, ever since he was a kid. "When I met my wife, and we've been married 22 years, I said we're going to play in the NFL, then we're going to move to L.A. and we're gonna' make movies."
Crews said it was tough going in the early days, but when he finally worked up the nerve to try out for an audition he went after it and got a job on his very first try. Since then, he has stayed busy acting in several movies and TV shows, which include a starring role in Chris Rock's coming of age TV comedy series "Everybody Hates Chris," "Terminator Salvation," "The Expendables" and the recent hit comedy "Bridesmaids." You can see him in the new show "Are We There Yet?" on TBS and the "Expendables" sequel.
Crews also earned a great deal of notoriety from his over the top comedic persona from a chracter he played in Ice Cube's production of the first Friday! where he played an ex con who was quite vigarous as a gay male in the film. His comedic timing was impeccible, and the Directors/Producers played off of his insane physique in that character.
Crews' commitment to his body also plays greatly into his career and he loves to share it through his work. He says he has worked on his body ever since he can remember mainly due to advice he received from Rosey Grier, another football player who successfully made the transition to Hollywood. "He said, 'You wanna' know how you have a long career? Don't get hurt. You go full speed every time.' It's kind of crazy to think about, but it was always in my mind, Crews said."
That advice kept Crews from ever getting hurt in his football career and it seems to be the way he lives his professional life as an entertainer, never letting up for a moment.
What's in the future for Terry Crews is anyone's guess. He could go from the sublime to the ridiculous in a matter of seconds. A talented actor.
Next week, I will bring you the insane lady of comedy. Thea Vidale...........Its about to get Juicy now. Thea is probably the funniest commediene of all time. From her own TV show Thea, Thea Vidale, found and gave Brandy her break along with a few other up and coming comedians in the late 90........ I am happy to introduce you to her on a one on one, crazy trainwreck of an interview. We are holding nothing back, so get ready for the Juiciest interview of all time from Moi', the Mother of comedy and Juicy Culture.
If there is anyone you'd like to hear from please let me know and I will bring them to you with Juicy Style. Hit me up at meinc_3@yahoo.com