Natasha Hastings, Olympic Gold Medalist Gets Bodied as She Prepares for 2012 Summer Games
10/24/2011, 1:48 p.m.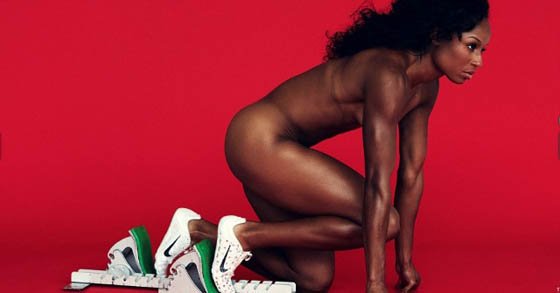 Natasha Hastings is an USA Track & Field Sprinter, Olympic Gold Medalist, and certified fitness trainer who was born and raised in Brooklyn, New York. As a college standout at University of South Carolina, Hastings became the NCAA Championship title holder of the 400M Indoor and Outdoor champion. Throughout her college career, her alias became "the 400M Diva" after accidentally describing the ladies track team as the "Gamecock Divas" in honor of the school's mascot, the Gamecock.
In 2008, Natasha made the USA Olympic Track and Field Team where she won an Olympic Gold Medal in the Women's 4×400M relay team. In 2011, Natasha Hastings came back harder than ever as an indoor/outdoor track and field sprinter. Her most recent accolades this year are: 400M Indoor Champion, 2011 World 4x400M Gold Medalist, and the most recent opportunity to use her body as a work of art in the annual ESPN-Magazine The Body Issue.
The 400M Diva, model, and fitness expert has a lot to look forward this summer at the momentous Summer Games in London, when she stakes her claim to bring the highly coveted a gold medal.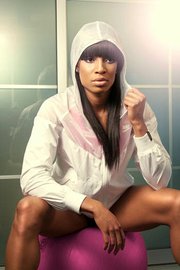 RB: Tell us the significance of the 400M Diva.
NH: It started off as the Gamecock Divas because our track team resembled divas, then it transcended to the 400M Diva because that is the beat I run. My track coach at the University of S. Carolina instilled the importance of being presentable at all times. We were to be made-up for all track meets, and being sloppy was simply unacceptable.
RB: What successes/failures either on or off the field can you contribute to your present state of mind right now?
NH: As a professional athlete you look forward to becoming victorious in your sport. I am blessed, and so fortunate to have won a gold medal in 2008 for the relay team. However; I have dealt with shortcomings such as: injuries, changing coaches, and not winning the gold medal in an individual meet at the 2008 Olympics.
I have learned something from both my achievements and failures; consequently they are being used as life lessons.
RB: What was the experience like for the ESPN Magazine The Body Issue? How were you approached for the layout? Are their any other programs, or endorsements in the works?
NH: I had a great experience working with ESPN for The Body Issue. I like that their staff made me feel comfortable, and the photos were tasteful. The final result is a showcase as me as a women and athlete which highlights the essence of feminity.
RB: I understand the rigorous and strenuous activity of being a professional athlete in track and field, how you plan on maintaining your longevity(brand) both on and off the track?
NH: I am continuously staying focused on myself and training; resultantly transitioning from a college standout to professional athlete. Branding is very important to longevity, so I have employed a publicist that is looking out for my best interest. I am an athlete that is also a college degreed professional. I am also licensed certified trainer that occasionally writes a blog for The Huffington Post.
I am preparing myself now, so that I will have a fruitful transition once my stint as a professional athlete has expired.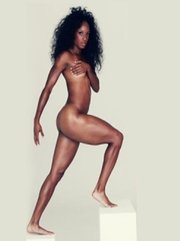 RB: What programs, initiatives, foundations are you passionate about?
NH: I am passionate about any programs that assist children. Major initiatives that I am passionate about are childhood obesity because it is becoming a silent killer among our youth. I also work hand in hand with The Win with Integrity Foundation whose mission is to educate youth, parents, educators, and coaches about the positive results that come from leading a physically active, drug-free lifestyle, while living with integrity.
For More Information: