Gabby Douglas: The New Role Models for Young Girls
JGoode | 8/10/2012, 12:46 a.m.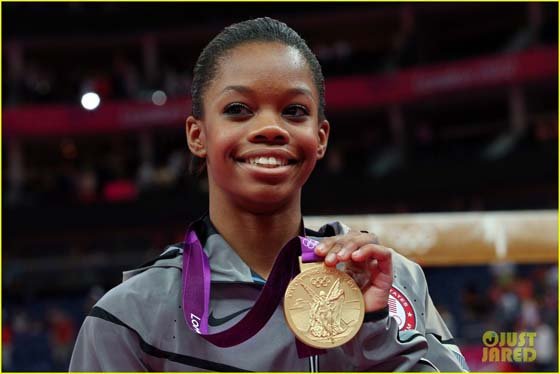 Ask any young girl who her role models are and the answers are endless. This past week a new name was added to their list in the form of 4-foot-11 sixteen year Gabrielle "Gabby" Douglas. Her faith in God, her vision for a goal, and her tenacity to achieve it, are just few reasons why this half pint that's full of power is  a great role model for girls today.
Youth today have a stigma attached to them that they are lazy and not goal-oriented. Gabby is an exception to that rule. Training since the age of six, she has had a lot of blood, sweat and tears to perfect her craft. Her efforts were deemed golden at the 2012 Olympics games winning the gold medal for the women's gymnastics team and individual all around at the same Olympics, a first for USA.
Gabby's bubbly personality had captured America's heart. She always seems to have this positive disposition about her. The only time she ever looks stressed is during competition and who could blame her. The world is watching. But when its over, the smile that can  light up a room is back. This trait is good for youth and older adults. When smiling it makes for better health.
"In all things acknowledge Him and He will direct your path." That must be a scripture tucked in away in Gabby's heart. That is always the first thing she always does, give honor to her God. "Gotta give God the Glory! Thank you everyone for praying for me! It means so much to me!," Gabby writes on her facebook wall. She knows her faith is what has brought her this far. This is a lesson youth can learn. Whatever success they have in life its because of God and family that they have gotten there and not by their own efforts alone.