Tangerine Dream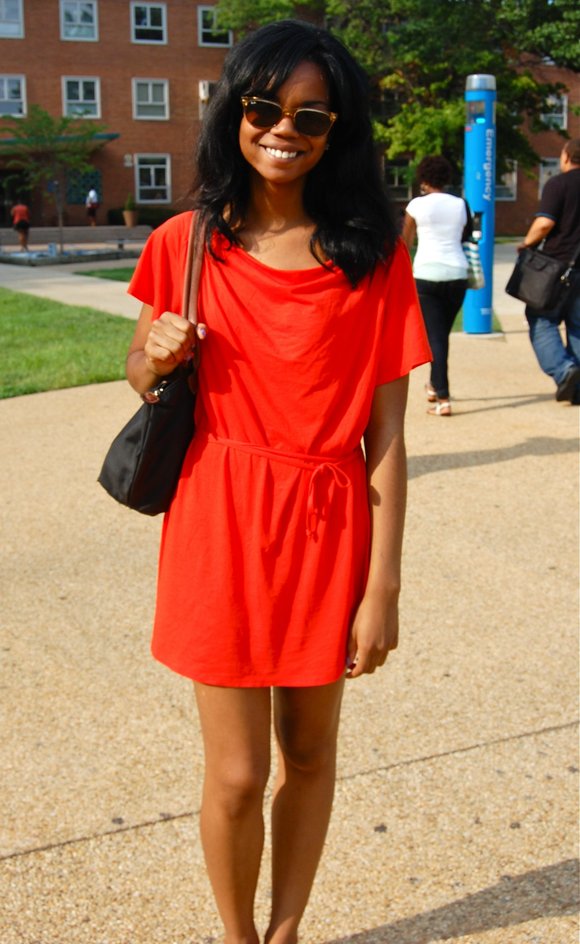 In a world where trends and fashion are always changing, it can be a little overwhelming to keep up with all of the "styles you should be wearing" each season. One thing that will never change is the fashion world's obsession with colors and matching neutrals with brights.
Wearing color is a great way to update your wardrobe. This summer season, Tangerine was one of Pantone's top colors picks. Coincidentally, it is also one of my top picks for the perfect color for the last days of summer.
The best thing about this bright shade is that it accessorizes incredibly well. Brown leather goods pair perfectly with tangerine. Strap on a leather belt, a brown leather bracelet, or a pair of buttery soft boots to create a pulled together ensemble. You can glam it up with jeweled accents
For girls in high school or college, a tangerine mini-dress can be fun and flirty when worn with floral flats and rose gold accents. A mini-dress can be made more conservative when worn with a royal blue cardigan or tights and boots in the fall.
Young professionals can use casual Friday as their own personal fashion runway when they don a pair of tangerine trousers and a blue button down shirt. Nude pumps and a smart blazer can take this look from the boardroom to the bar room after work.
Older women can maintain elegance and class by using tangerine as an accent color in their accessories. A little black dress paired with a chunky tangerine necklace can add some personality to your after five attire. Also try a tangerine shoe with a navy shirtdress on weekends with the family.
Tangerine is universally flattering! It looks good on a wide variety of skin tones, doesn't clash with most natural hair hues, and pairs with many colors. Next time you feel your wardrobe getting a little bland, take a trip to the mall and spice up your life with some tangerine.