Muriel Funches Named to Texas Radio Hall Of Fame Class Of 2012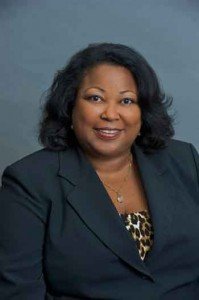 Former radio executive, Muriel Funches, has been named to the Texas Radio Hall of Fame Class of 2012. Funches was honored at a party Saturday evening at the home of Noisemaker Communications President, Doug Harris, who was part of the 2011 Texas Radio Hall of Fame Class. The induction ceremony takes place on Saturday, November 10, 2012 at The Marriott Hotel in San Antonio.
Muriel Funches has over 30 years of experience in advertising, sales and marketing and executive management in major markets. She currently serves as President of AdRehab Marketing, a multicultural marketing firm that provides creative, strategy, and marketing solutions to maximize consumer buying power. Prior to opening the agency, Muriel worked as Station Manager and General Sales Manager for KHJZ-FM Smooth Jazz, 95.7 The Wave. In her previous work experience, she served as Vice President, Market Manager for Clear Channel - New Orleans with oversight of seven stations WRNO, WYLD, WQUE, WNOE, KHYS, WYLD AM, WODT AM and served as General Manager of KODA/KHMX in Houston, Texas and as GM of KPAD-AM/Personal Achievement Radio in Dallas, Texas. Funches has held sales management positions at KTRH-AM, KLOL-FM, KKRW-FM, KKPN-FM and KKBQ-FM, KODA-FM, KHMX-FM in Houston, Texas and GSM at WGCI-AM/FM in Chicago, IL. She began her career as an Account Executive at WEAM-AM in Falls Church, VA.
Many Houston radio professionals got their start in the radio business under Funches' tutelage. Radio Ink Magazine recognized her as one of the "50 Most Influential Women in Radio", as one of Radio's Top Managers, and as one of the "35 Most Influential African Americans in Radio" for excellence in leadership several times. In addition, Funches was awarded the Urban Knight Award presented by American Urban Radio Networks. That recognition was mostly for her swift ability to rehabilitate brands, revitalize revenue and restore advertiser loyalty to challenged radio stations. AdRehab Marketing was recently recognized for a client campaign for top Houston Restaurant, Single Location, as The Marketer of the Year 2011 Best of Category winner.
Funches is a graduate of Howard University with a Marketing concentration and The RAB Wharton School of Business Executive Leadership Program. Her professional affiliations have included the Houston Association of Radio Broadcasters; American Women in Radio and Television; American Marketing Association; Chicago Urban Broadcasters; Broadcast Advertising Club of Chicago; Greater New Orleans Broadcast Association; the New Orleans Chamber of Commerce; RAB Sales Management Conference planning and MIW (Mentoring and Inspiring Women). She was actively involved in several efforts to help rebuild the city of New Orleans after hurricane Katrina. She has served as a Board Member of the Houston Advertising Federation and the Urban League of Greater New Orleans. Funches is a member of the Greater Houston Women's Chamber of Commerce, the Missouri City Chapter of Links, Inc., the Family Life Center at Windsor Village UMC, the Mayor's Independent Police Oversight and The Ensemble Theatre boards.