Houston to Honor Community Visionary for 25 Years of Service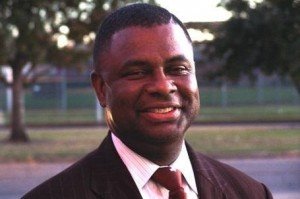 For a quarter of a century, Nation of Islam Southwest Regional Student Minister Robert Muhammad has faithfully served the Houston community. Now the people whom he has served want to show their appreciation and celebrate this man of vision.
On Saturday, September 15, 2012, people from across the city and parts of the country will give Brother Robert Muhammad flowers while he lives, at the "Celebrating Unity in the Community" fundraising extravaganza. The event will be held at 7:00pm at the Power Center located at 12401 South Post Oak Road, Houston, TX 77045.
The highly respected Brother Robert Muhammad has been the student minister of Muhammad Mosque No. 45 in Houston, Texas since 1987 under the leadership of The Honorable Minister Louis Farrakhan. He was appointed Southwest Regional Representative in 1994.
Twenty-five years later, he is ever more dedicated to the fight to bring freedom, justice, and equality to humanity and changing the face of the Houston community and the Southwestern region for the better. From marching in the streets to speaking before Congress, Brother Robert has been on the frontlines. He is not seeking honor, he seeks only to serve.
Brother Robert frequently recalls that he knew he was given a purpose at a young age when his grandmother would pull him close to her, poke him in the chest and instruct him to "do everything that I would have done if I were born a man!"
The "Celebrating Unity in the Community" extravaganza will be co-hosted by A.C.T.I.O.N. CDC and Muhammad Mosque No. 45. The evening program will be emceed by radio personality Jay Delai of Atlanta. Live entertainment will be provided, elegant food will be served and a "true man of vision" will be celebrated.
For more information call Nadirah Muhammad  713-449-5309 and Helen Muhammad  713-398-2681. Also visit online at www.actioncdc.org.