Inheritance Highlights Bravery during the Holocaust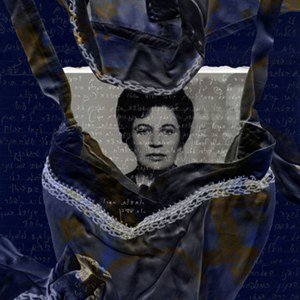 "Inheritance: Stories of Memory and Discovery," opening Sept. 14 at Holocaust Museum Houston, highlights the bravery and hope of six families through a series of individual photomontages, each depicting their experiences during the Holocaust.
"Mothers Give Your Children," by Leslie Starobin
The new exhibit, which runs through March 24, 2013, in the Museum's Central Gallery, is a selection of still-life montages from Boston-area artist and photographer Leslie Starobin composed from the personal belongings salvaged by families under unimaginable distress and often in flight during the Holocaust.
The public is invited to a free preview reception from 6 to 8 p.m. Thursday, Sept. 13, 2012. Admission is free, but advance registration is required for the reception. Visit http://www.hmh.org/RegisterEvent.aspx to RSVP online. For more information, call 713-942-8000, ext. 128 or e-mail exhibits@hmh.org .
Starobin's photographic and montage work is in the permanent collection of many academic museums, including the Fogg Art Museum at Harvard University, Rose Art Museum at Brandeis University and the Smith College Museum of Art.
Her work is also in the collection of numerous public museums in America, including the Jewish Museum and Museum of Modern Art in New York, and the Museum of Fine Arts, Houston. Starobin has had solo exhibitions at the Danforth Museum in Framingham, MA, Duke University Museum of Art in Durham, NC, the National Jewish Museum in Washington, D.C., and the Oregon Jewish Museum in Portland.
In 2010, Yad Vashem in Israel selected Starobin's photomontages for inclusion in their upcoming, international database of artists, who have explored the Holocaust in their artwork.
For this project, as well as others, Starobin has travelled extensively. She has photographed in Belarus, Israel, Japan, Russia and Western Europe.
Her montage work has been featured in Pakn Tragen Magazine published by the National Yiddish Book Center in Amherst, MA. Her photographic work has been included in numerous publications, including American Photographer, Business Week, Dance Magazine and Photo Art Magazine in Hong Kong. Starobin's feature story, "The Ancient Healer" with photographs of bathers at the Dead Sea, was published in The Boston Globe Travel Magazine.
Starobin is the recipient of numerous grants, including one from the National Endowment for the Arts, the New England Foundation of the Arts/Massachusetts Cultural Council and the Memorial Foundation for Jewish Culture in NY. In 2008 and 2009, she received Hadassah-Brandeis Institute Research Grants to pursue, "The Last Address." The work on exhibition at the Holocaust Museum Houston has been supported by grants from Framingham State University's Center for Excellence in Learning, Teaching, Scholarship and Service and the Whitney Travel Fellowship from the FSU Independent Alumni Association.
Starobin is a professor of communication arts at Framingham State University in Massachusetts, where she specializes in visual communications, photography, and the history of photography. In 2011, she was appointed to the Academic Advisory Board at the Hadassah-Brandeis Institute at Brandeis University. She has a master's degree in fine arts from the San Francisco Art Institute and a bachelor's degree from Hampshire College in Amherst, MA.
This exhibition is generously underwritten by Susan and James A. Baker, III; FamilyTreeDNA.com; Valspar Corporation; Velva G. and H. Fred Levine; and Holocaust Museum Houston's Corporate Chairman Members: Baker Botts LLP, Frost, The Halliburton Charity Golf Tournament, H-E-B, the Morgan Family Foundation and Marathon Oil Corporation, with special thanks to United Airlines, official airline of Holocaust Museum Houston.
Holocaust Museum Houston is dedicated to educating people about the Holocaust, remembering the 6 million Jews and other innocent victims and honoring the survivors' legacy. Using the lessons of the Holocaust and other genocides, the Museum teaches the dangers of hatred, prejudice and apathy.
Holocaust Museum Houston's Morgan Family Center is free and open to the public and is located in Houston's Museum District at 5401 Caroline St., Houston, TX 77004. For more information about the Museum, call 713-942-8000 or visit www.hmh.org.