Apricot Lane Boutique KATYaty Thinks Pink and Announces Support of the Breast Cancer Society Featured Pink Party Will Benefit the National Organization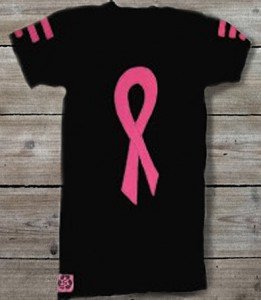 During the Month of October, Apricot Lane Boutique Katy (
A pink party will be thrown in store on Thursday, October 18 with 20% off all sales being donated back to TBCS and pink refreshments offered throughout the store. A pink ribbon G Wear T shirt ($68) will be raffled off during the party as well.
"If we all unite on the same front we can do our part to help fight this disease and lend support to those affected," explained Cristi Hargroves owner, of Apricot Lane Boutique. "Since both mothers and daughters in their 20's to 40's shop at Apricot Lane, the same demographic as that of The Breast Cancer Society, it was important to us to take our commitment a step further by supporting our customers and this cause." she explained, also being a wife and mother herself.
Apricot Lane and The Breast Cancer Society understand the importance of giving back to those who are in need and have come together to provide assistance to women and their families who are fighting breast cancer. All monies raised at the October Pink Party will go to The Breast Cancer Society programs that help women directly with financial assistance, medical supplies and material aid.
Apricot Lane also donates fashions and accessories to TBCS's Hope Supply Program where patients and their families can "shop" for free for household items of need; often these families aren't able to purchase these items due to the financial stresses of treatments. Apricot Lane aims to be recognized as a valuable partner with The Breast Cancer Society where together they are determined to provide both a positive and influential impact by providing help, giving hope and improving survival in the lives of women battling breast cancer everywhere.