Cancer launched my business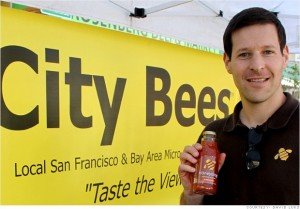 [caption id="attachment_70755" align="alignnone" width="300" caption="David Luks, 37: Cancer was a wakeup call to redefine meaning of "healthy.""]
Revenue: $3.5 millionWebsite: www.honeydrop.comDavid Luks, founder and CEO of Honeydrop Beverages, remembers the day -- April 20, 2006 -- when he was diagnosed with testicular cancer.
"It was completely out of the blue. I was recently married, active and perfectly healthy," said Luks.
A regular checkup had led to his diagnosis of early-stage testicular cancer. "I was lucky. It was caught early and the tumor was removed," he said.
Cancer was a wakeup call to redefine his "definition of healthy."
As a longtime Pepsico (PEP, Fortune 500) marketing executive, Luks knew the food business at a high level and started researching the benefits of organic and natural foods.
"I read that honey is a natural antioxidant, an unrefined sweetener, and that it's clinically better for your throat than over-the-counter medication," said Luks.
In 2009, using his personal savings and credit cards, Luks launched Honeydrop Beverages, a line of low-calorie teas and juices sweetened with unrefined honey.
"I told myself that you only live once," he said. "I wanted to experience what it was like being an entrepreneur."
Today, his New York-based company has seven employees. His drinks are sold in Whole Foods and other natural foods stores nationwide.