Houston Rockets Media Day 2012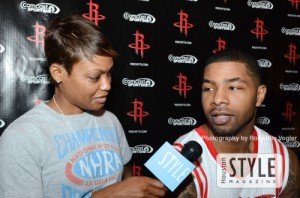 Photography by Roswitha Vogler.
On Monday, October 1, 2012, Houston Style Magazine was on hand at the 2012 Houston Rockets Media Day.  Before the team headed south for training camp, they met with the media to give an inside look at the upcoming season with the rebuilt team. Players could be seen taking team photos and speaking with media. Some on hand were Coach Kevin McHale, Jeremy Lin, Kevin Martin, Royce White, Terrence Jones, Marcus Morris, Greg Smith, Jeremy Lamb, and Donatas Motiejunas.