Gospel Heritage Month
Vicky Pink | 10/16/2012, 2:57 p.m.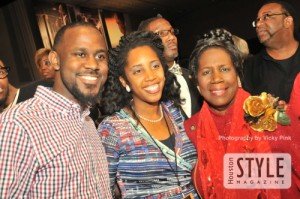 Photography by Vicky Pink.
On Sunday, September 16, 2012, Houston Style Magazine was on hand at the Warner Theater for the kick off of the 4th Annual Gospel Music Heritage Month Celebration. Since September 2008, Congresswoman Jackson Lee has led the efforts to ensure the contributions, history, and sound of Gospel music are recognized and honored throughout our nation. She has passed resolutions and deemed September as Gospel Music Heritage Month. Featured at this year's concert were Grammy-award winning Gospel artist Yolanda Adams, Crystal Akins, Maurette Brown-Clark, Damita Haddon, Lil Mo and Phillip Bryant, 7 Sons of Soul, and special guests the Washington Society for the Performing Arts' Men and Women of the Gospel Choir.