Judge Al Bennett's Fundraising Reception
Vicky Pink | 10/16/2012, 2:45 p.m.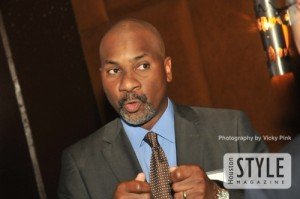 Photography by Vicky Pink.
On Thursday, September 27, 2012, Houston Style Magazine was on hand at Farrago for a fundraising reception for Judge Al Bennett. Many gathered to continue to show their support for Judge Al Bennett and his run to be reelected to the 61st Civil District Court. Some in attendance were Hon. Dion Ramos, Brenda Murphy, Darla Coons, Hail Hargis, James Rodriguez, Scott Funk, Daryl Bailey, Kevin Murray, and Mark Weycer.