The Ensemble Theatre Brings Back Audience Choice Production of Cinderella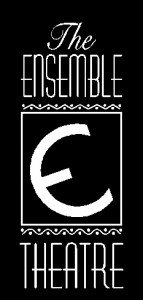 Cinderella by the African-American Shakespeare Company; the only performance in its lineup solely chosen based on audience response. Composer/ Lyricist/ and Musical Director Carlton Leake and Director/ Choreographer Patdro Harris join talents again to give their original spin on this fairy tale that rings familiar to many.
The classical tale of Cinderella comes alive in this fresh interpretation filled with memorable music. This whimsical story mixes beauty and elegance with the hilarity of evil Stepsisters and, of course, a hip Fairy Godmother with a little 'diva-tude' who makes the magic happen at the Christmas Ball. An imaginary and dazzling winter tale that can be enjoyed by the entire family!
This year's performance will be refreshed with several new cast members, additional songs, and more surprises to entice audiences.
When: Previews: Saturday, November 10, 2012:                      8:00 p.m.
Sunday, November 11, 2012:                        3:00 p.m.
Wednesday, November 14, 2012:                  7:30 p.m.
Show Run: November 19 – December 23, 2012
Thursdays:      7:30 p.m.
Fridays:           8:00 p.m.
Saturdays:       2:00 p.m. and 8:00 p.m.
Sundays:         3:00 p.m.
Houston, TX 77002
713-520-0055
www.ensemblehouston.comThe Ensemble Theatre's 2012-2013 Season is sponsored in part by grants from the City of Houston through the Houston Arts Alliance and Texas Commission on the Arts. United Airlines is the exclusive airline sponsor for The Ensemble Theatre. This performance is generously supported by Shell Oil Company.
The Ensemble Theatre was founded in 1976 by the late George Hawkins to preserve African American artistic expression and to enlighten, entertain, and enrich a diverse community. Thirty-six years later, the theatre has evolved from a touring company operating from the trunk of Mr. Hawkins' car to being one of Houston's finest historical cultural institutions. The Ensemble is one of a few professional theatres in the region dedicated to the production of works portraying the African American experience. The oldest and largest professional African American theatre in the Southwest, it holds the distinction of being one of the nation's largest African American theatres owning and operating its facility and producing in-house. Board President Emeritus Audrey Lawson led the capital campaign for The Ensemble's $4.5 million building renovations that concluded in 1997. The Ensemble Theatre has fulfilled and surpassed the vision of its founder and continues to expand and create innovative programs to bring African American theatre to a myriad of audiences.