Houston Wellness Boutique: Making Women Feel Beautiful With Cancer Since 2007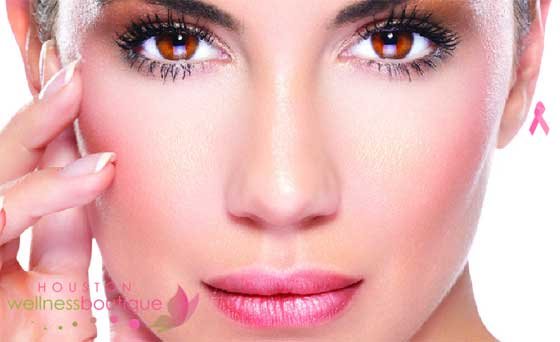 Women facing a breast cancer diagnosis are often faced with the grim reality that cancer treatment will forever alter their bodies, their perceived beauty and the very things that make them feminine. When I was diagnosed with advanced stage breast cancer in 2007 at the age of 35, the very first question I had was "Will I lose my hair?" The thought of losing my breasts and ability to conceive were afterthoughts.
Many breast cancer patients lose their hair and they lose their breasts. Those who don't completely lose their breasts may lose the natural shape, nipple, size or color of the breast as a result of lumpectomy or radiation. When standing in the mirror, it can be devastating to stare back at not only a hairless reflection but an altered chest. "My very first thought when I looked in the mirror after my mastectomy was "wow!", says Terrie Bradford-Barnes-Vice President of Sisters Network Shreveport. "Everything was gone and all that was left was scars and details of the surgery. It was devastating." Houston Wellness Boutique (HWB) Owner Terry Tribble wants to change all that.
As the owner of Houston Wellness Boutique, Tribble spends her days making women feel beautiful again. When a patient walks into the quaint and confidential boutique, she can expect to be treated with the utmost respect, attention and care. Many patients neglect themselves during treatment out of fear or shame of having yet another stranger look at their post-surgical body.
Her grandmother's own diagnosis and breast cancer journey were the main inspiration for her to reach out and help women going through treatment and as she developed her business, she found it disheartening when patients would come in with duct tape holding their drainage tubes, tube socks as breasts in their ill-fitting bras or wearing wigs that were not comfortable or did not match their natural hair texture, color or style. She recommends that newly diagnosed women schedule a wig fitting before they lose their hair as this will help the fitter find the right color and style that fits your current look.
Houston Wellness Boutique strives to be a one stop shop for women with an emphasis on breast cancer patients. Tribble went through a rigorous process to earn her CMF (certified mastectomy fitter) and helps women get properly fitted with post-surgery and post-treatment bras and garments. The shop also offers wigs, compression stockings, lymphedema sleeves, head coverings and permanent makeup for those who lost their eyebrows or who are battling other illnesses which result in permanent hair loss. By properly framing the face with new brows, the client can build her confidence and feel pretty again.
Tribble has had other family members suffer through cancer treatment and finds it to be emotionally difficult. If the patient can regain as much of their pre-cancer outward appearance through breast prosthesis, wigs, eyebrows, etc., it is often easier for the family and loved ones to endure the journey. "Having a prosthesis helped to normalize my body," adds Bradford-Barnes. "People I meet don't know that I had a mastectomy and it helps me cope."