Woman Set on Fire for Wearing Obama Shirt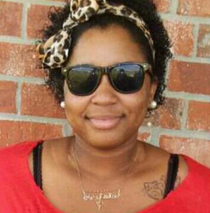 According to www.yourblackworld.net, a Louisiana woman was allegedly set on fire for wearing a pro-Obama shirt. Walking one Sunday evening Sharmeka Moffitt was attacked and set on fire by three men. The Franklin Parish Sheriff's Office confirms the woman was burned but not for the Obama shirt. They don't know the motive for the attack. The Louisiana State Police are now picking up the investigation.
The 20-year-old is still in critical condition with burns to over half of her body. It is thought that the incident was a hate crime since the letters "KKK" were scratched into her car. Moffitt was also able to tell the police that she was covered with flammable liquid by three men wearing white hoods in Winnsboro, Louisiana. No suspects have been found as of  yet and the park has no surveillance cameras.
Prayers are going up for her and a facebook page for support is active "Prayers for Sharmeka" Facebook fan page.