Remembering the Life of Gloria Magdalene Reid Avery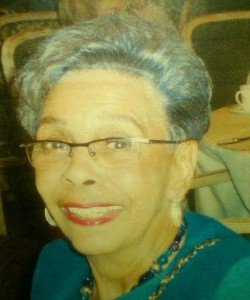 Gloria Magdalene Reid Avery was born on August 21, 1933, the only child of Gladys Irene Reid Martin ("Sugar") and Charlie Eugene Reid in Amherst, Virginia. After the death of her father, her mother married Robert Daniel Martin, of whom her children affectionately called "Papa". At the tender age of ten-years-old, Gloria accepted Christ in her life, was baptized and attended the First Baptist Church of Coolwell, Amherst, Virginia.
After graduating high school from Amherst County Training School of Virginia (originally called the Amherst Negro School) in 1949, Gloria attended Virginia State College (University) in Petersburg, Virginia. As a freshman, she met her future husband, Parnell Napoleon Avery, M.D. Although they initially met on campus; in time, the two were members of Virginia State's Marching Band. Gloria was a majorette and Parnell was a drummer. In 1952, Gloria was crowned the Queen of Scabbard and Blade, a college military honor society at Virginia State. That same year, she transferred to Elizabeth City State Teachers College and worked as a part-time librarian. The following year, Gloria pledged and became a member of Delta Chi Chapter of Delta Sigma Theta, Inc., and later earned a Bachelor of Science Degree in Education with a concentration in Early Childhood and Special Education. After establishing a scholarship fund, the Alumni Association of Elizabeth City presented her with an Outstanding Contributor Award. Gloria also continued her studies in education at the University of North Carolina at Chapel Hill. Throughout her teaching career, she had teaching certificates in four states: Washington, Tennessee, North Carolina and Texas.
After a year and a half courtship, Gloria became engaged to Parnell, when she discovered her engagement ring in the bottom of a cocktail glass. Once Parnell fished it out, he placed it on Gloria's finger. On July 12, 1954, at high noon, they were married on NBC's "Bride and Groom" daytime television show in the Radio City Chapel in New York City, New York. The show featured actual weddings of young couples from all over the country. During the episode, Host John Nelson quizzed Gloria and Parnell about their relationship and plans for the future. Then, the happy couple exchanged vows before family members and a television audience. After the ceremony, the host presented the newlyweds with a variety of household gifts and sent them off on an all-expense paid honeymoon to the Catskill Mountain Resort—Lake Utopia Country Club—in Wurtsboro, New York. Gloria and Parnell were one of only a handful of Black couples who were married on the show during its television history. Of this union, three daughters were born; later in life, they were blessed with a son.
As a person who committed herself to service and others, Gloria was a member of many organizations: forty-year member of St. John's Presbyterian Church; Former President of the Women's Association of St. John's Presbyterian Church; a Golden Life Member of Delta Sigma Theta Sorority, Inc.; Charter Member with twenty-five years of service to Port City Chapter of the Links, Incorporated; Houston Chapter of Carrousels, Inc.; T.K Socialites; Coalition of 100 Black Women; Former President of the Auxiliary for the American Society of Abdominal Surgeons and Lone Star State Medical Association.