The Art of Mastering Business Casual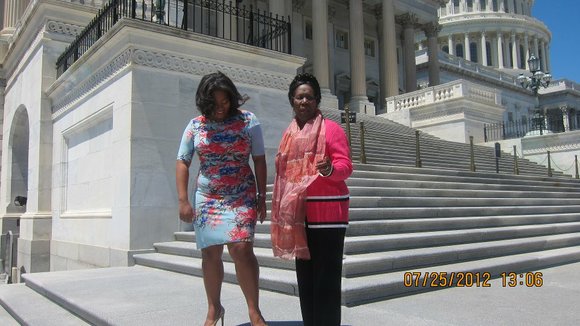 Even though this diva debutante loves dressing up for special occasions, I always get a little stressed out when I get an invite with a "business casual" dress code.
Business casual can mean anything from a pleated floral skirt and a colorful sweater paired with flats to a skirt suit with patent leather heels. Business casual dressing covers such a broad spectrum of attire options, yet it's difficult to dress for because the planner of the event has a certain type of outfit in mind. (Side note to event planners: event attendees are not mind readers!)
One way to compensate for your lack of ESP is to plan for any and all types of business events; business events span from dressy to laidback. Scan the invite or look up pictures from last year's event for a better idea of what to wear. As a time saver, you should plan four or five business casual outfits ahead of time for every type of event.
To build a business casual-friendly wardrobe, you have to start with accumulating the basics. Every woman should have a black skirt suit, a pair of gray trousers, a pair of nude heels and a pair of black leather or patent leather heels in her closet. Dresses are acceptable business casual attire, but there is a fine line between "after 5" dresses and business casual. Stay away from silk and satin dresses for and steer clear of satin or fabric shoes. Look for dresses in a silk cotton blend, structured cotton or wool.
If you're a dress girl, keep it classy and follow my rule; "modest is hottest." Make sure you showcase your best assets, but only showcase one at a time. If you have great legs, wear a shorter sheath dress so your chest will be covered but your long stems will be a showstopper. Conversely, if you want to showcase your décolletage, wear a scoopneck dress with a fitted calf-length skirt. I like to showcase my hourglass figure, so I opt for dresses with a curve-hugging silhouette that feature a covered neckline and a modest hemline.
Although you have to follow a standard of professionalism in your business casual attire, remember to have fun and show your personality by topping off your outfit with accessories! Choose one statement piece to showcase with your look. If you have a gorgeous bold rose gold menswear-inspired watch that you think will look great in contrast with your girly fit-and flare cap-sleeve dress, wear it with studded earrings. Pair a statement necklace with a plain sheath dress to add pizzazz to your refined look.
Whatever you choose to wear, make sure you finish the look with confidence and a radiant smile! You'll be sure to wow everyone at your event! Happy dressing!