First Lady Michelle Obama to Address the Congressional Black Caucus Foundation's 42nd Annual Phoenix Awards Dinner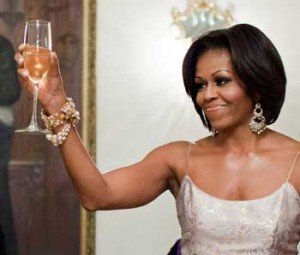 On Saturday, September 22nd, First Lady Michelle Obama will deliver remarks at the Congressional Black Caucus Foundation's (CBCF) 42nd Annual Phoenix Awards Dinner at the Walter E. Washington Convention Center in Washington, DC. The Phoenix Dinner
is the closing event for
the CBC Foundation's Annual Legislative Conference (ALC), this year themed "Inspiring Leaders, Building
Generations," and will honor
four distinguished individuals for their many contributions to address challenges facing the African-American community.
Additional details about the dinner will be released at a later time. Media credentials and logistics for this event will be managed by the CBCF. For media inquiries, please contact Muriel Cooper at 202-263-2839 or
WHO: First Lady Michelle Obama
WHAT: Remarks at CBCF 42nd Annual Phoenix Awards Dinner
WHEN: Saturday, September 22nd, 6:00 PM
WHERE: Walter E. Washington Convention Center
RSVP: Media interested in credentials to cover this event should request them directly through CBCF by reaching out to Muriel Cooper at
Congressional Black Caucus Foundation:
The Congressional Black Caucus Foundation was established in 1976 as a nonpartisan, nonprofit, public policy, research and education institute to help improve the socioeconomic circumstances of African Americans and other underserved communities. The CBC  Foundation's Annual Leadership Conference (ACL) provides an outlet to highlight the mission of the CBC foundation by providing dozens of forums to address the critical challenges facing the African-American community.  The ALC Leadership includes CBC Chair Emmanuel Cleaver, ALC co-chairs Congressman Andre Carson and Congresswoman Gwen Moore.