Claudia Jordan Breaks Up Tom Joyner's Marriage
Style Magazine Newswire | 4/1/2013, 6:25 p.m. | Updated on 4/1/2013, 6:25 p.m.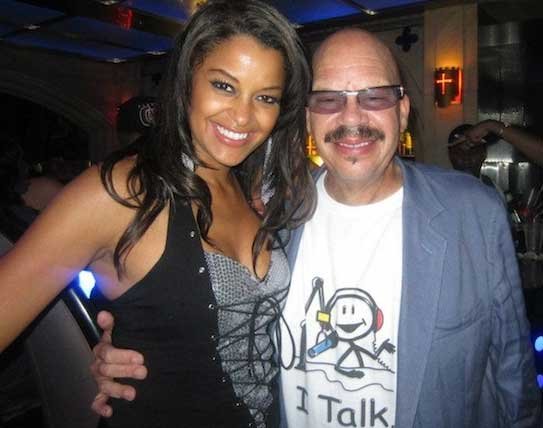 Last December Tom Joyner and his wife Donna Richardson shocked fans when they filed for divorce after 12 years of marriage because of a rumored third party. Is Claudia Jordan the person who came between Donna and Tom? A Radio One insider told Obnoxious TV that Tom Joyner and Claudia Jordan's affair is the hottest of topics at the Radio One offices. Apparently Claudia and Tom hooked up on Tom Joyner's Fantastic Voyage last year and it's been on ever since. The insider also spilled some tea on how Tom lost $20,000 on Claudia's Celebrity Apprentice appearance.
The Radio One insider dishes...
On "Celebrity Apprentice," Claudia even competed for Joyner's charity, The Tom Joyner Foundation, which raises money for historically black colleges and universities. Not only did Claudian ot win any money for Tom on "Celebrity Apprentice," but she was fired from the show on Sunday's episode. Claudia didn't just play Tom's his charity, but he gave her money to contribute towards her fundraising on the show in general. Despite her having been involved romantically with many high profile men, she couldn't get any of them to give her money for the show either. Tom's advisors and sons hate their relationship. Everyone feels Tom compromised his relationship with President Barack Obama by allowing his charity to be a part of a Donald Trump-produced show. Tom has been very supportive of President Obama and his team felt it would be contradictory to be associated with Donald's show. He didn't care as long as Claudia was happy.