Tahiry Disses Kaylin For Playing 'Innocent'
Style Magazine Newswire | 4/15/2013, 12:15 p.m. | Updated on 4/15/2013, 12:15 p.m.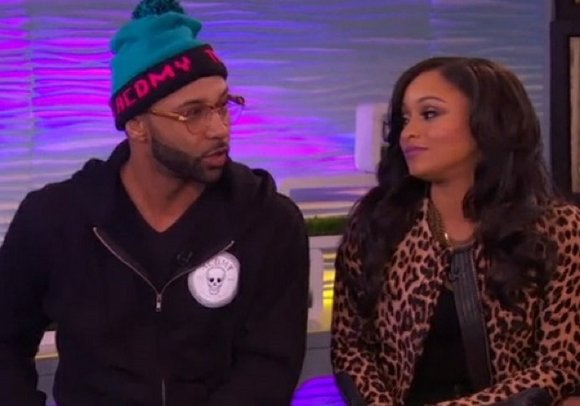 Last week, we saw Love & Hip Hop cast members Joe Budden, Tahiry and Kaylin come face to face with each other for the second time during the season while discussing their never-ending love triangle during part 1 of the LHHNY Reunion show.
While part 2 of the reunion show doesn't air until tonight, VH1 caught up with big booty Tahiry backstage just before she took her spot on the couch to get the real deal on her situation with Joe, how she really feels about getting slappy-happy with Kaylin, and more.
Check out a few excerpts from the chat below:
via VH1
How do you feel when you look back at the stuff and [Joe] makes it seem like you're the one still trying to get on with him?
"I have to remember that it's an old episode. That's why I acted all emotional the other day and actually instagramed the conversation where he was texting me because he sits around in interviews and he says stuff like, "My relationship is great and this and that and the third;" and behind the scenes it's something different.
One day I just got fed up and was like alright since you wanna act like you guys are all chilling and skipping to the rainbow, this is what's really happening. I'm tired of looking like im the crazy one, like I am the bully like I am the one running after him. At some point you're like enough.
It's been eight years of up and down, back and forth, are you ever tired of it?
"Of course! I'm human. I'm sure he has been sick of it too. We go back and forth through friendship, we question getting back together a few times. At some point that's why we stay away if I can't deal I'll disappear, I don't answer his texts, his phone calls, his anything and I'm sure he goes through his couple months then he comes back for another dose. Even in friendship it's just been really, really hard to figure out."
It seems like you put him before yourself.
"I did, I have."
Why?
"I can't explain it. Love him to death, so I can't explain what I have. Today though, I don't."
People on Twitter always want to find you a "good" man. Do you understand why people feel that way?
"Absolutely! I mean they're watching the show. He really drives my blood pressure. And they see me going through the motions. I can understand from a female's perspective and from a man's perspective."
Do you think Joe and Tahiry will last now that they're giving it another shot? Hit the flip to hear Tahiry put Kaylin's freaky habits on blast and also hear why she thinks Love And Hip Hop Atlanta is altogether different from LHHNY.