Dennis Rodman Headed Back to North Korea
Style Magazine Newswire | 4/16/2013, 11:10 a.m. | Updated on 4/16/2013, 11:10 a.m.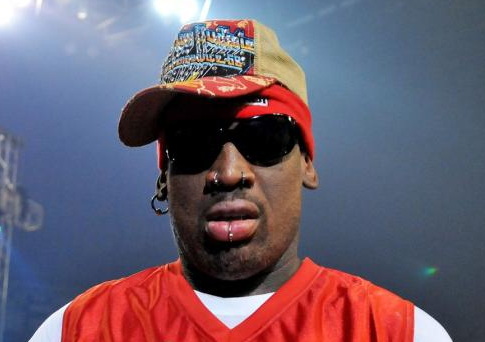 While North Korean dictator Kim Jong Un ramps up the threat of nuclear war against the United States, Dennis Rodman says he's planning another trip to the North Korean Peninsula to have some fun. Rodman, who raised eyebrows last month when he visited North Korea and was photographed watching a basketball game with Kim Jong Un, says he's headed back to North Korea on August 1. Dennis says...
"We have no plans really, as far as what we're going to do over there, but we'll just hang and have some fun!"