HANS GRAF to Conduct An Evening of Mozart Featuring Friday Access Concert and 23-year old Russian Violinist Eugene Ugorski
Style Magazine Newswire | 4/18/2013, 5:58 p.m. | Updated on 4/18/2013, 5:58 p.m.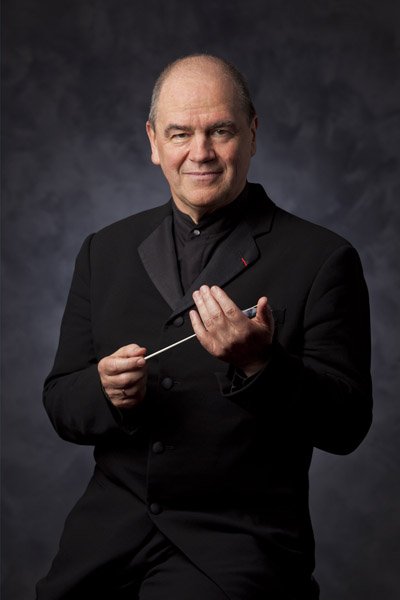 Opening his final month of concerts as Music Director of the Houston Symphony, Hans Graf will lead the orchestra and guest violinist Eugene Ugorski in a concert of beautiful classical melodies on May 3, 4 and 5 at Jones Hall. A celebration of the music of Mozart, the performances on May 4 and 5 will include Mozart's 19th and 40th symphonies, which will bookend performances of Stravinsky's Violin Concerto in D and Adams' The Chairman Dances. The May 3 ACCESS concert will take a deeper look into the music of Mozart and Stravinsky with an interactive and informative concert experience hosted by NPR's Morning Edition music commentator Miles Hoffman.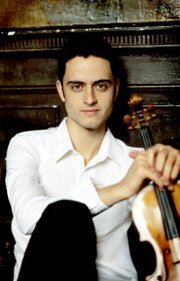 To begin the evening, the orchestra will perform Mozart's Symphony No. 19. Composed when Mozart was only 16, the work is full of poise and promise, introducing several themes which become further developed in some of his later pieces. Graf will then invite world-renowned 23-year old Russian violinist Eugene Ugorski on stage for Stravinsky's Violin Concerto in D.
After intermission, the orchestra will return to the stage for a performance of The Chairman Dances by composer John Adams, who will make a conducting appearance during the Symphony's Centennial Season on January 31, February 1 and 2, 2014. Subtitled Foxtrot for Orchestra, the piece incorporates elements of an intricate dance between instruments of the orchestra. Throughout the work, the music develops from a dangerous and seductive melody into a reluctant and nostalgic ending.
As a conclusion to the evening's concert, Graf will lead the Symphony in an unforgettable performance of Mozart's Symphony No. 40. Some of the allure of this hauntingly beautiful symphony written in G minor comes from the fact that there is much speculation that Mozart never got to hear this great work performed. Composed of dark and lyrical motifs, the work omits trumpets and relies heavily on the low voices of the orchestra to convey its somber melodies.
Friday's concert will feature the ACCESS format, which conveniently begins and ends earlier, while connecting audiences more deeply with the music. Miles Hoffman, NPR's Morning Edition music commentator, will provide engaging commentary throughout the concert. Following the performance, audience members can stay and participate in a question-and-answer session with Hoffman and several of the evening's performers on the Jones Hall stage. 
Houston Symphony Classical Series
Jones Hall
615 Louisiana St.
Houston, TX  77002
Friday, May 3, 2013, 7:30pm
Saturday, May 4, 2013, 8:00pm
Sunday, May 5, 2013, 2:30pm
Mozart's Symphony No. 40
Hans Graf, conductor 
Eugene Ugorski, violin
Mozart: Symphony No. 19
*Stravinsky: Violin Concerto
Adams: The Chairman Dances
*Mozart: Symphony No. 40
*Friday ACCESS concert only includes this work.
Tickets from: $29
About Hans Graf
Known for his wide range of repertoire and creative programming, distinguished Austrian conductor Hans Graf is the Houston Symphony's 15th Music Director and will stand as its longest serving music director when his tenure closes in May 2013.  As one of today's most highly respected musicians, he is a frequent guest with all of the major North American orchestras, and regularly conducts in the foremost concert halls of Europe, Japan and Australia.